Beach Drive
Exquisite dining and drinks, chic shops and world-class art - St Pete's best and brightest gather on Beach Drive.
Business Spotlight
St. Pete Store & Visitor Center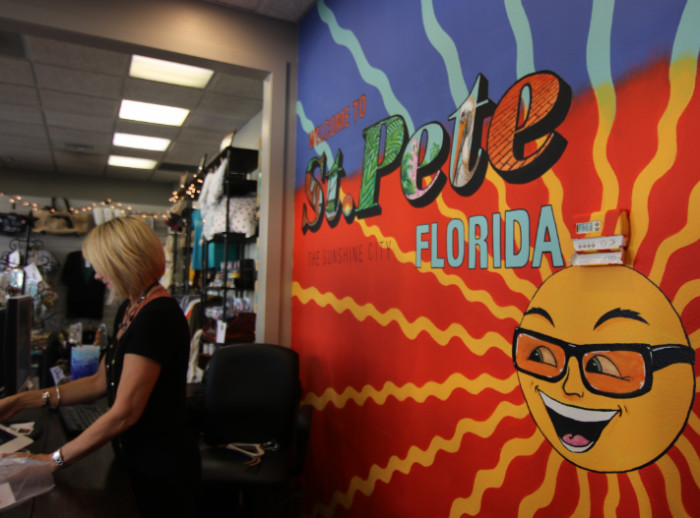 Hidden treasure: your one stop shop for all things local.
A hidden gem in the middle of downtown, The St. Pete Store is a sleeper hit. In place of the usual t-shirt and commemorative pen display, the St. Pete Store boasts an extensive collection of art and goods by local artists and makers. Not just any artist can sell their goods in the store, either. All merchandise must have local ties to the St. Pete and it must go through a careful jury selection process by a secret 4-person panel of local artist peers. Racking up more than 16,000 visitors last year, and pushing even better numbers through 2017, The St. Pete Store is more than the typical visitors center.
Get to know
Beach Drive's finest establishments - the world is talking about these destinations. Plan to visit them all.
What's going on now
Fomo Proof