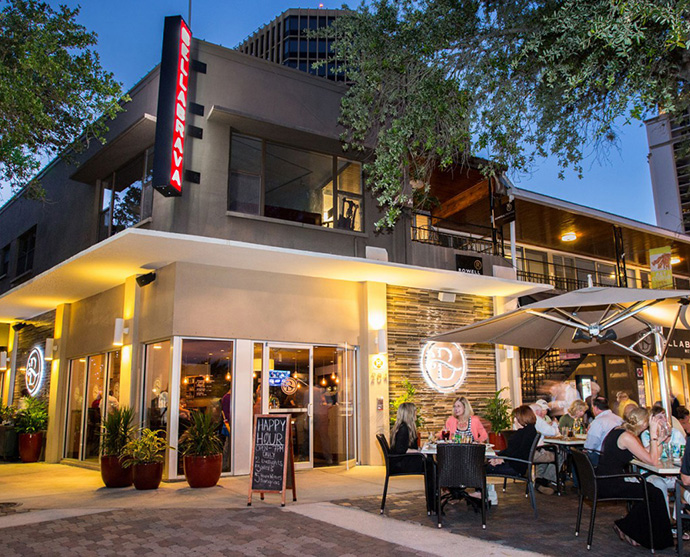 "Italian cuisine with the modern bustle of a New World urban lifestyle." Known as St. Pete's own "New World Trattoria," BellaBrava is a favorite for locals and tourists alike. The Italian eatery first opened its doors in 2005 on Central Avenue. As its stature evolved, so too did its location. Outgrowing its home, BellaBrava moved to the heart of Beach Drive in 2010, pairing its world-class menu with unparalleled views of Tampa Bay, thanks to its extensive outdoor patio. Its versatility and constant innovation have allowed BellaBrava to successfully evolve and thrive through the restaurant renaissance of St. Pete.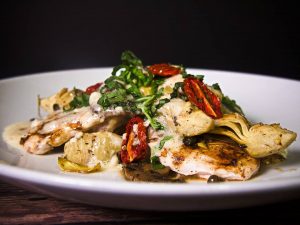 (Image from Bella Brava Facebook page)
Inspired by the vineyards, hills, and cuisine of Tuscany, yet nestled in the Florida coast, BellaBrava's enticing menu has something for everyone. Sophisticated yet unpretentious, much like its native city, BellaBrava boasts the Italian staples, paying homage to the old-style Italian flavors that it originated from. The classics – fresh seafood, pastas and antipasti – grace the menu, but Chef Jeffrey Jew's adventurous tastes ensure BellaBrava stays bold and innovative. His creations will surprise your tastebuds, with his famous Tuscan take on American burgers, and flatbreads, pizzas, and calzones cooked to perfection in their signature Woodstone ovens.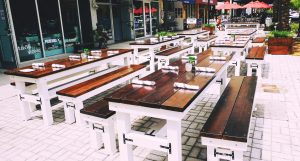 (Image from Bella Brava Facebook page)
Whether you arrive for a casual Sunday brunch, business lunch, a celebratory dinner, or the longest happy-hour in the city, BellaBrava is sure to delight.