Take the Trolley!
The Downtown Looper keeps you connected.
Sail around Beach Drive or onto the rest of downtown St. Pete.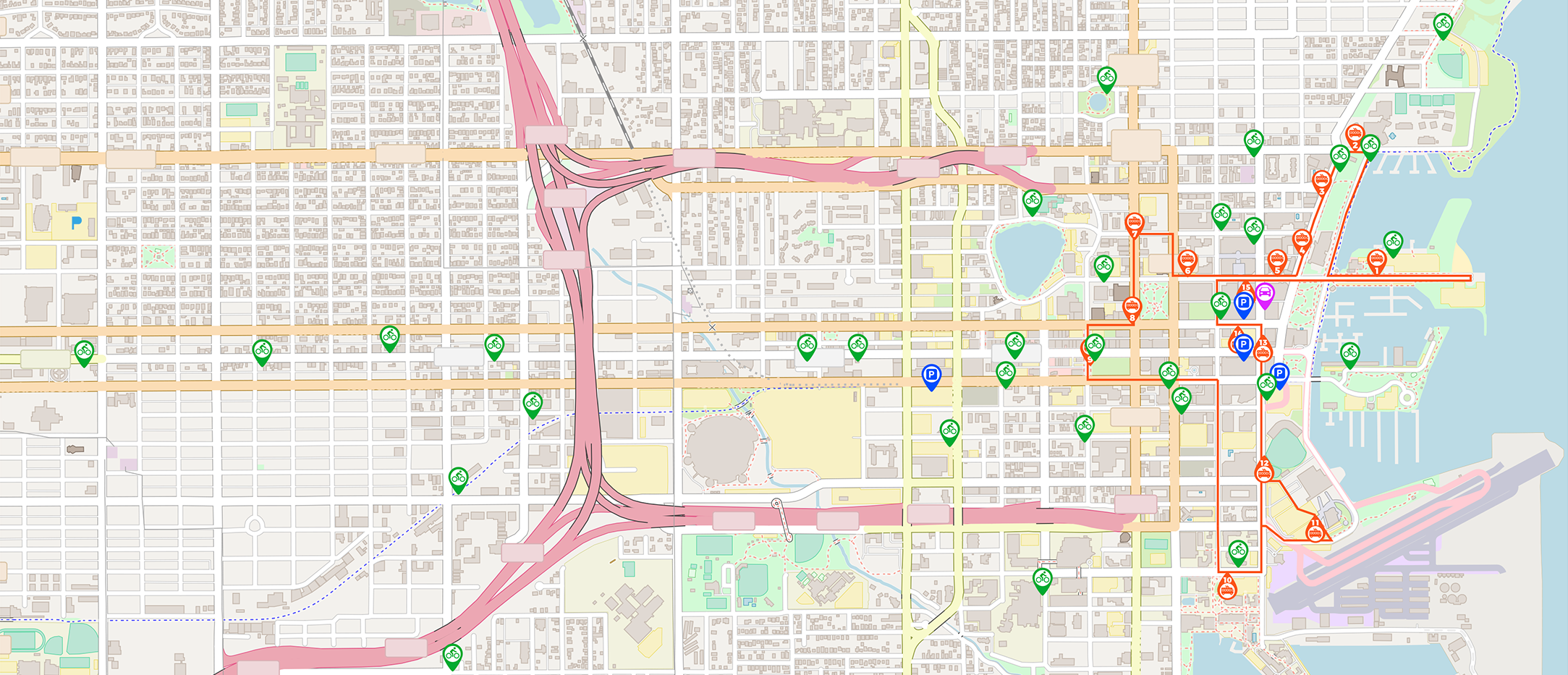 Travel by trolley is seamless if you follow our guide.
Schedule:
Monday – Sunday: 10am-5pm with service every 15 minutes
Friday & Saturday: 5pm-midnight with service every 20 minutes
Cost:
Beach Drive is a free fare zone. Take the trolley for free.
Ride outside the free fare zone to Grand Central Station for just 50¢
Ride to St. Pete Beach for just $2.25
Free Fare Zone Stops:
Beach Drive Parking Trolley Station
The Renaissance Vinoy Resort
The Birchwood/Moon Underwater
MFA/Parkshore Grill
Sundial/Muvico
Park & Ride: Park at the Beach Drive Trolley Station (Museum of History) for just $3 all day.