Prefer a RideShare?
Uber & Lyft are active in St. Pete.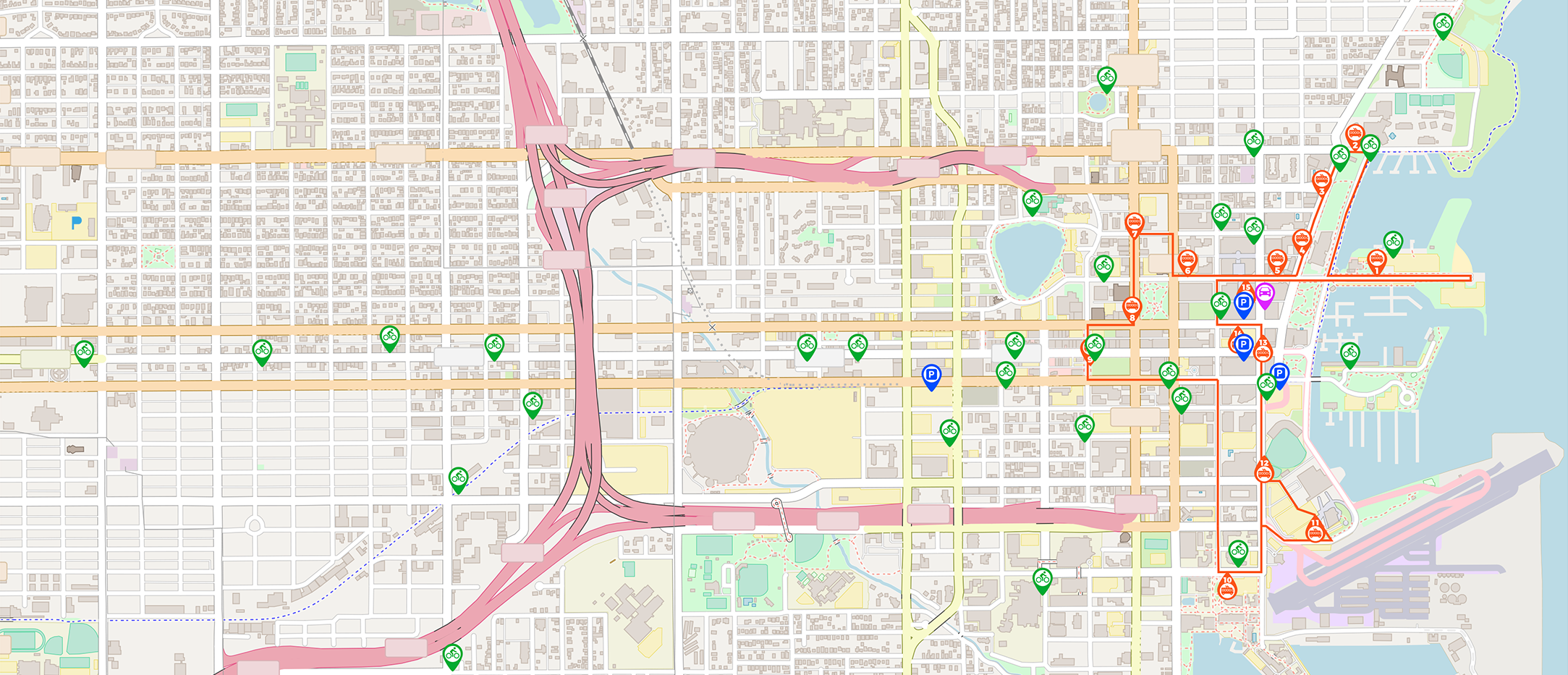 Not sure of your destination? We've got you covered.
Looking for Beach Drive nightlife? Get dropped off at Beach Dr & 4th Ave N, outside of The Birchwood & Canopy. Grab a glass of wine at the Canopy rooftop bar, and then make your way south.
Taking the kids? We recommend Beach Drive & 3rd Ave N at the St. Pete MFA. The kids will love climbing the banyan trees, and you'll be just a stone's throw from satisfying your sweet tooth at Kilwins or Paciugo's Gelato.
Shop til you drop? Try Beach Drive & 2nd Ave N by Bella Brava. You'll find some excellent boutique stores on this block, and Sundial shopping center is just one block west.
Full Beach Drive experience? Start out with some tantalizing tapas at Ceviche on Beach Drive & Central Avenue, and make your way north.