November's here! And with it comes another edition of the Weekender. Your weekend plans, comin' in hot.
Here we go…
THURSDAY NOV. 2nd
Fine Art after 5pm: reduced admission to The Dali Museum & MFA
Fine art can be pricey. Thursdays after 5pm, visit the Dali for $10, and the MFA for $5. Have a glass of wine and stroll the museums for the perfect Happy Hour.
More Dali Museum information can be found here.
Museum of Fine Arts information can be found here.
FRIDAY NOV. 3rd
Beach and Beyond: First Friday
Get your dancing shoes on, St. Pete. After back-to-back-to-back  rained-out First Friday's, this one's going to be a hit. The fun starts at 5:30pm with the Gambe Creek Band on the Big Sea Stage. For more information, visit https://firstfridaystpete.com/

St. Pete Asian Lantern Fest – Free Admission
The Gulf to Bay Food Truck association is hosting this awesome event at at Albert Whitted Park across from the Dali Museum. Featuring over 400 lanterns strewn throughout the festival, dozens of gourmet food trucks, a live band, face-painting, and much more. A pet-friendly and kid-friendly event, so bring the whole family! Fun starts at 6pm and last til 11pm.
SATURDAY NOV. 4th
Beach & Beyond: Creative Loafing's Crafts & Drafts 2017
Crafts & Drafts is back for its fourth year, bringing a day of good old fashioned fun for the entire family to the St. Pete Shuffle! This year's event will feature more than 50 of Tampa Bay's best local artisan craft vendors, a Beer Garden featuring a variety of craft beer favorites, food stations, DIY tie dye, Pet Zones featuring treats and water, complimentary shuffleboard, kid-friendly fun, and much, much more! The event runs from 11am-5pm at St. Pete Shuffleboard Club 559 Mirror Lake Dr N, St. Petersburg, FL 33701.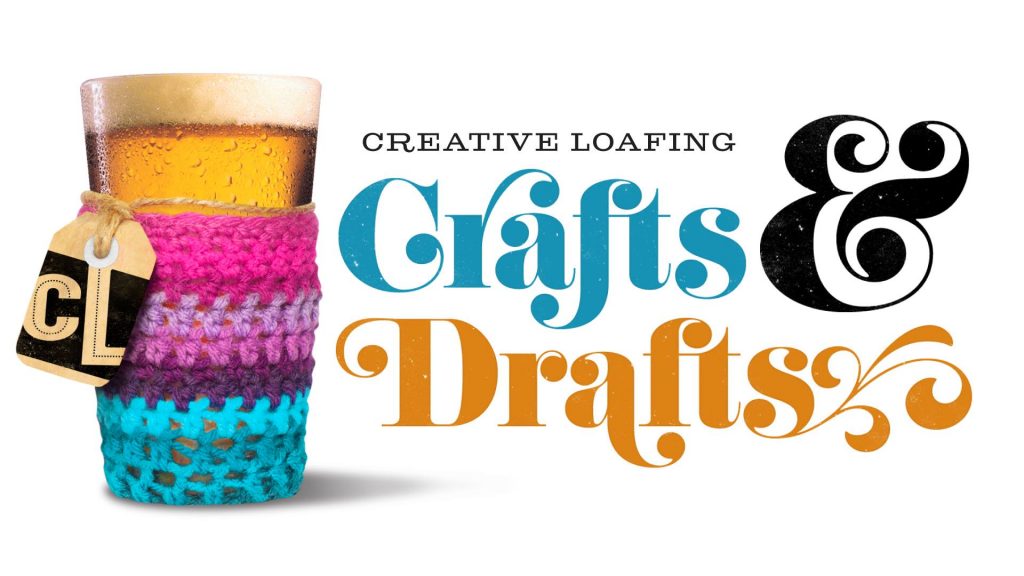 Saturday Morning Market
St. Pete's favorite way to say good morning is back on Beach Drive! After spending the summer in Williams Park, the Market is back with all of the goods – and eats – to make your Saturday morning sweet. Stop by Al Lang Stadium Parking lot from 9am to 2pm. For more information, visit their website: http://saturdaymorningmarket.com/
St. Pete Run Fest Training Run
St Pete Run Fest and their partners will be on hand to get you prepped and ready for the big run St. Pete Run Fest on November 19. Each group run will be free and open to anyone who would like to participate. Mapped runs of 3, 6 and 9 miles will all start and finish at the Saturday Morning Market and be complete with tips on running, nutrition, and hydration for the big event. Runs start at 8am.
95.7 Beats By The Bay Music Fest – Vinoy Park
This R&B/Soul festival's line-up is sure to impress. 2017 Beats by the Bay features major artists, Ashanti, Ja Rule, Brandy, T-Pain, Mase, and Mario. Tickets can be found here. 
SUNDAY NOV. 5TH
Tracy Morgan: Picking Up The Pieces at The Mahaffey Theater
Starring for seven seasons on NBC's Emmy- and Golden Globe-winning 30 Rock, comedian Tracy Morgan appeared as "Tracy Jordan," the unpredictable star of a TV variety show. Morgan's work on 30 Rock followed his seven-season turn on Saturday Night Live, where he created such memorable characters as "Astronaut Jones" and "Brian Fellows." His autobiography, I Am the New Black, was published in 2009. The show starts Sunday, Nov. 5, 2017 at 7 p.m. Tickets available here.
Yoga at the Dali
From 10:30-11:45am every Sunday. Join Lucky Cat Yoga every Sunday at The Dali – a remarkable environment where Dali's energy infuses the physical, mental and spiritual inspiration of yoga. Classes are held in the Raymond James Community Room or Avant-Garden, both with incredible views of the waterfront.
The Lucky Cats teach vinyasa yoga, an all-levels approach that incorporates an interplay of basic breath work, postures, meditation and relaxation. Each student is encouraged to awaken and sustain their practice at their own pace. Please arrive early on a light stomach. Don't have a mat? We have several on hand to lend.
Cost: $10 members and students, $15 non-members.
Masterpieces & Mimosas at the Dali Museum
Let's get (Sur)real. What could be better than a Spanish brunch, complete with mimosas AND the wild works of Salvador Dali? No comparison. Grab a companion for your journey into weird and wonderful from 11 to 4pm in the museum's Gala Cafe.