Although the crowds are leaning towards social distance, this week the vibe was still very much alive on Beach Drive. Cruising down the strip, most were headed down to check out the newly opened St. Pete Pier, reservations are required, so be sure to get those tickets before heading down to check out some of the local vendors showcased on the new pier.
With Kilwin's emitting that to die for chocolate scent from their doors, was nice to see that they are offering curbside pick up for those who wish to support local businesses while remaining at a safe distance.
Most restaurants along Beach Drive were open with diners opting to enjoy the outdoor dining, diners are safely distanced apart and masks were a common site among staff and patrons.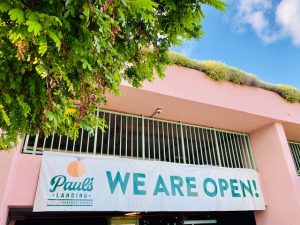 Ocean Blue Galleries is currently open and featuring an exhibit by the ever so famous and loved, Dr. Suess, the gallery is open to the public currently, so be sure to grab your mask and pop by to check them out!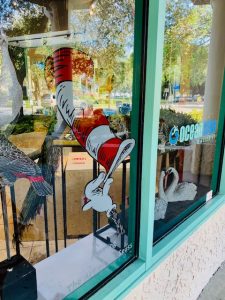 Although the Museum of Fine Art is still currently closed, they're offering an array of options to view their galleries online, as well as virtual book club nights!
The scene may be a little different, and the crowds a bit more spaced out, but Beach Drive still makes for a great walk on a summer night. Be sure to take in the views of the new Pier from around Vinoy Park, they make for an Instagram worthy photo op at night!