ROWDIES WIN!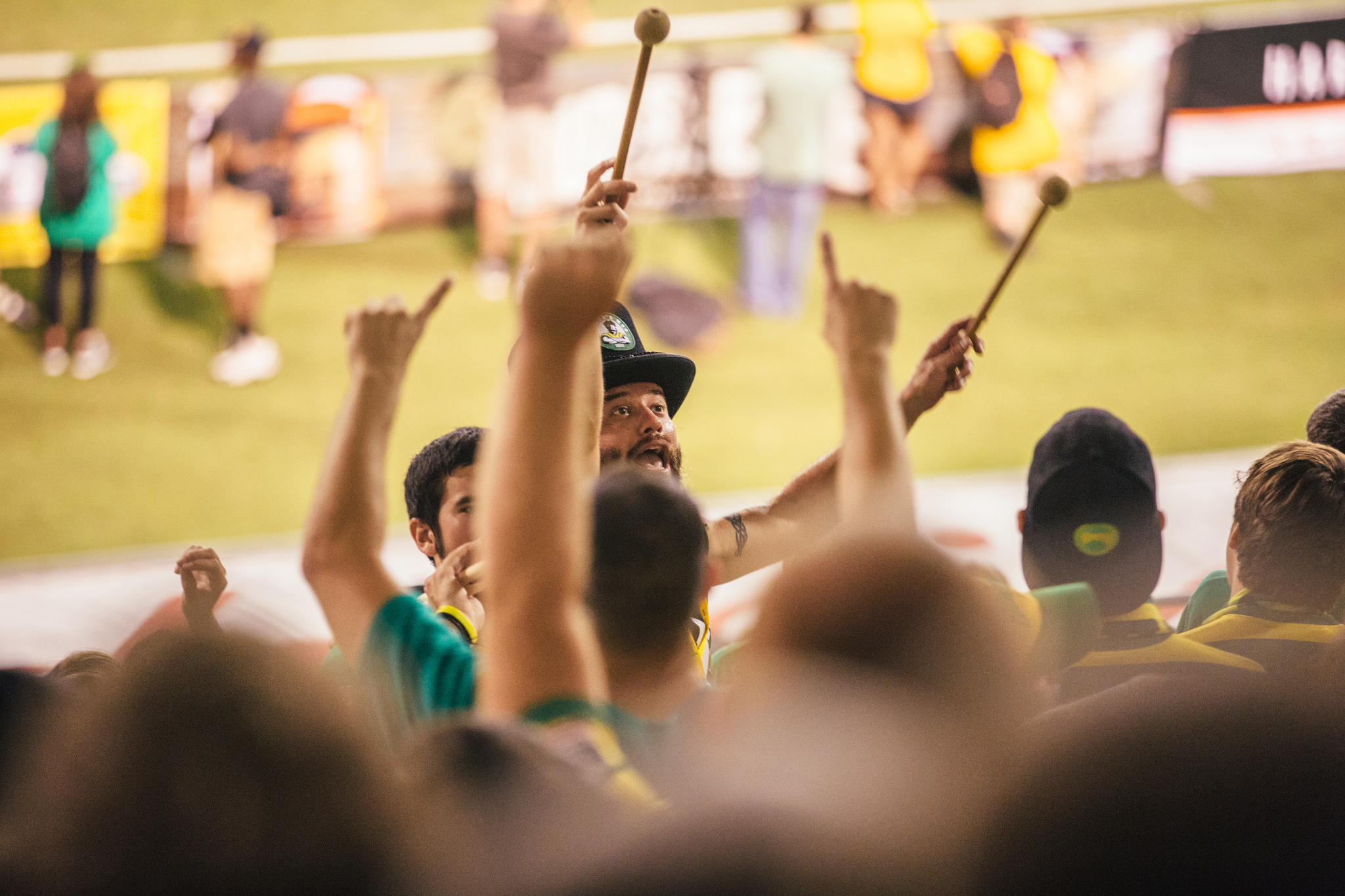 It was an electrifying night on Beach Drive. In a raucous and dare I say, rowdy Al Lang Stadium, to the backdrop of downtown fireworks, The Tampa Bay Rowdies ran away with a 3-0 victory in the first game of the semi-finals against FC Cincinnati. In a dominating performance, Marcel Schäfer scored a pair of goals in the first half and Georgi Hristov added a third in the second half to handedly defeat Cincinnati and move on to the next round.  The Rowdies next match up against the New York Red Bulls II (again at Al Lang Stadium) on Saturday, October 28 at 7:30pm.
The match-up is sure to be a good one, as the No. 3 ranked Rowdies are 1-1 with the No. 7 ranked Red Bulls, losing their match 4-2 in New Jersey in September, and winning 3-2 at home in November. The Rowdies' higher ranking allows them home field advantage. Let's hope winning home streak continues this Saturday.
Grab tickets to the Conference Semi-finals against the New York Red Bulls II at Al Lang Stadium here.
Get geared up for the next game at the Rowdies online store.
Check out highlights from this past Saturday's game below.