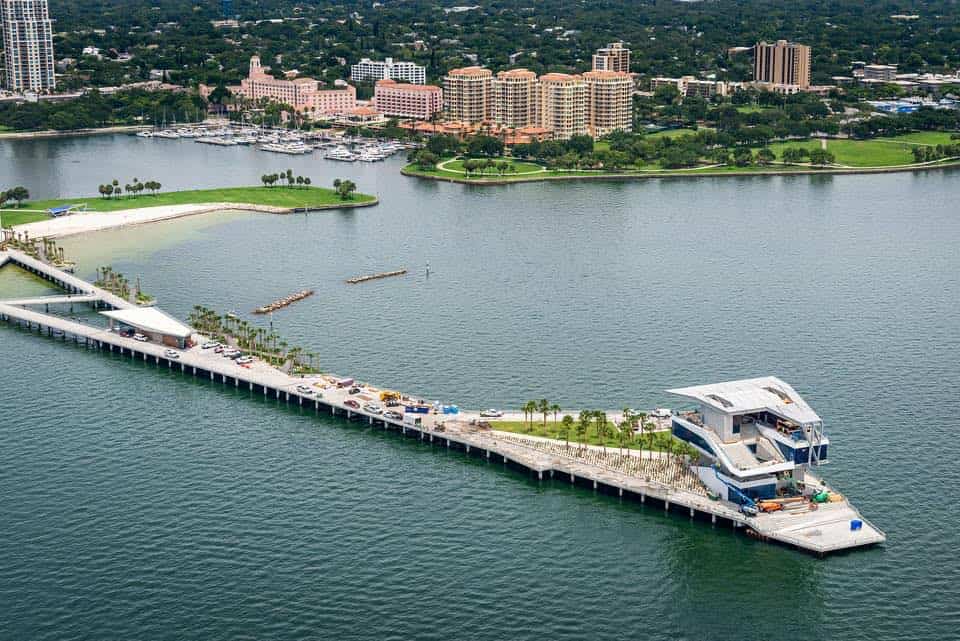 The new, 26-acre Pier District was designed, to the tune of $92 million, as a gathering place for St. Petersburg residents and visitors. It's got restaurants, bars, a beach, green space, commissioned public art, and of course the reimagined St. Pete Pier at its zenith, 3,000 feet into Tampa Bay.
The City will open the Pier Monday, July 6 – but "no organized mass gathering will coincide" with the 5 p.m. event, according to Friday's official announcement, due to the ongoing COVID-19 threat.
The pandemic was cited as the reason the Pier District's originally scheduled grand opening was canceled May 30.
"It's been a long and winding road," Mayor Rick Kriseman said in a statement, "but we've arrived at our destination: A dynamic, 26-acre waterfront playground that will serve residents and visitors for generations to come. It's time for everyone to experience all the Pier District and St. Pete Pier has to offer."
As long as everyone doesn't do it as part of an organized mass gathering.
The City's announcement promised that " additional details related to a safe opening of the St. Pete Pier will be shared soon."