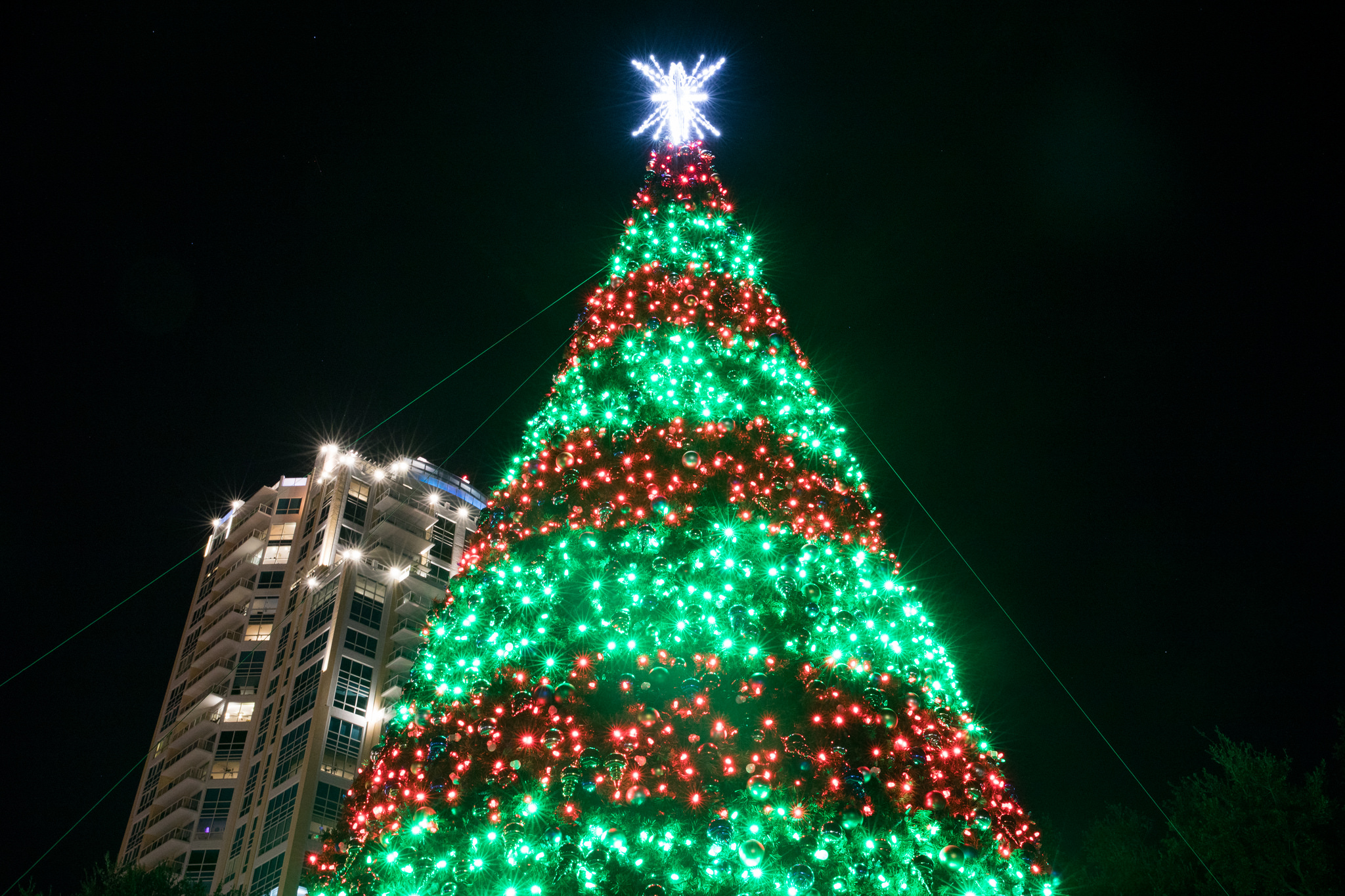 The Holidays may be sunny with a high of 75 in St. Pete, but there's no shortage of festivities to get you in the Christmas spirit. We've made a list of the perfect activities to make your holiday just a little more merry.
1. For the Christmas light fanatic…
Every Night: Take a Walk in Straub Park
Lighten up! Take a walk through the waterfront and along Beach Drive's lit strip to enjoy the city's multicultural light display. From the giant, color-changing Christmas tree, to the pair of dreidels, to the happy dancing squirrel, there's something for everyone (including some much-needed fresh air). Every night along Beach Drive.
2. For those bending over backwards to prepare for Christmas Dinner…
Dec 20th: Cirque Dreams Holidaze
See performers bend in miraculous ways in this holiday-themed cirque performance. Imaginative, heart-pounding and gravity-defying feats you have to see to believe. Performers twirl, bounce and soar thru the air to original music and seasonal favorites, brought to life within a brilliant stage setting of gigantic gifts, colossal candy canes and 30-foot towering trees. This critically acclaimed holiday stage extravaganza is as cirque spectacle, Broadway musical, and family show all in one! Find tickets here.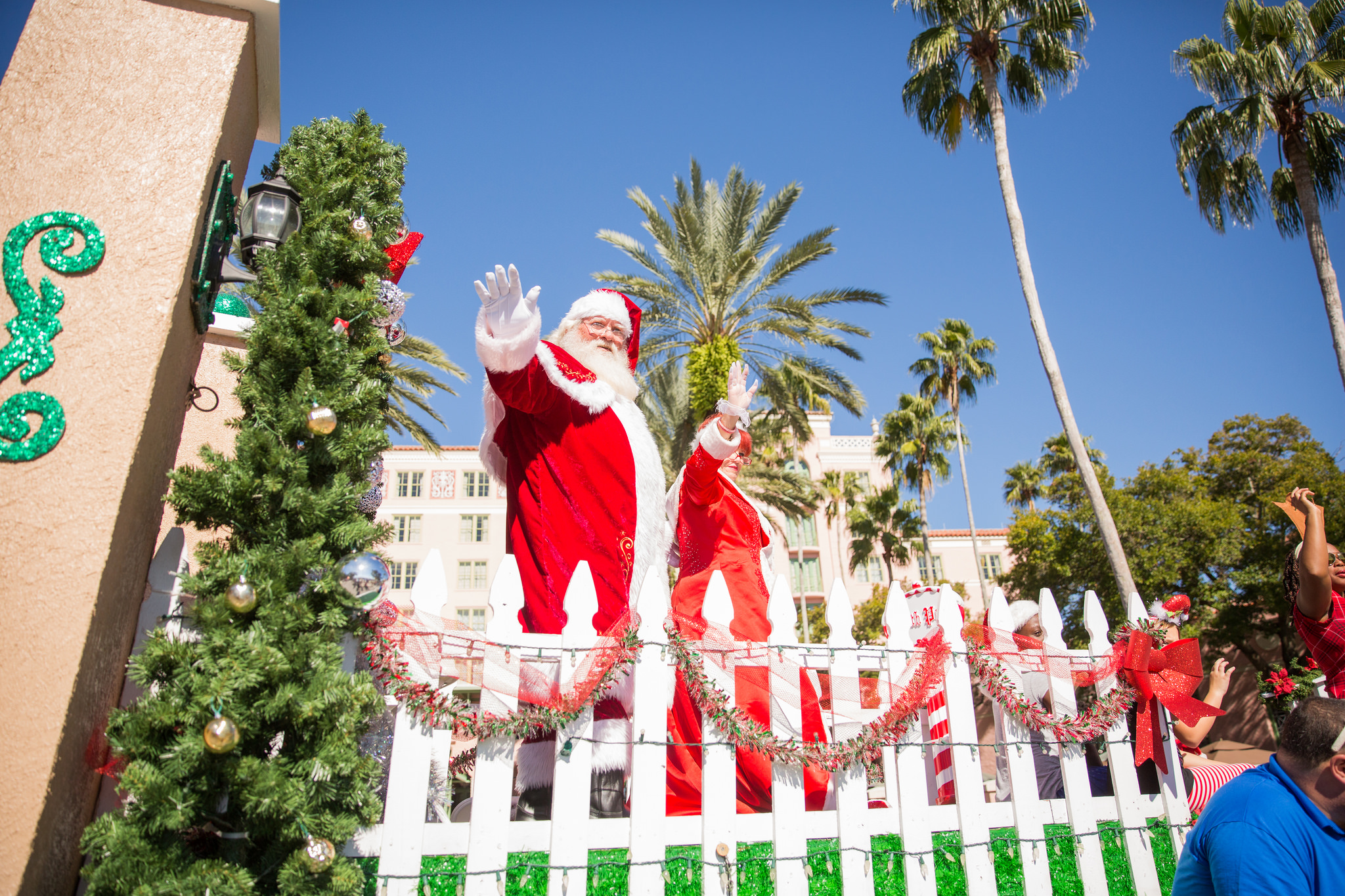 3. For the procrastinating gift giver…
Dec 23rd: Saturday Morning Market with First Night
Join the always-festive
Saturday Morning Market
to gather those last minute gifts and learn all about this year's
First Night
festival. You and the kids can make your own colorful parade streamer and join our mini-parade of giant sea creature puppets, crafted by campers at the Morean Center for Clay, while the Sunshine Steel Band from St. Pete College keeps the tune. Get involved and sign up for giveaways at the First Night booth. 9:30-2:00pm, Al Lang Stadium Parking Lot.
4. For the religious…
Dec 24th: Bridgepoint Christmas Eve at the Mahaffey
A Christmas Eve church service is a tradition for many families – if you and yours are visiting Beach Drive, note that all are welcome at Bridgepoint's Christmas Eve services. They'll have multiple identical services at 12p, 2p, 4p, and 6p. Please reserve your free spot here.
5. And the religiously devoted Star Wars fan…
Dec 25th: The Last Jedi at AMC Sundial
Sundial's AMC Theater will stay open for Christmas. Are you itching to see the new Star Wars movie? Or just need a break from those lovely political Christmas dinner conversations with that one crazy uncle? We get it, say no more. Tickets and showtimes are available here. 
6. For the lover of men in tights…
December 26th & 27th: Moscow Ballet at the Mahaffey
It's the quintessential holiday fantasy as it was meant to be experience – on a grand scale! You won't want to miss the Moscow Ballet's fanciful, beautiful interpretation of the timeless tale of a little girl and her Christmas Eve dreams, with the iconic musical score by Tchaikovsky. Multiple performances, Mahaffey Theater, tickets available
here.