It's beginning to look a lot like Christmas…
Well, in our events calendar, at least. December is upon us, the weather is getting better every day, and though we always keep that Florida State of Mind, we love to celebrate a good old-Florida holiday tradition. Our traditions look a little less like snow angels, and a little more like hillbilly lit pontoons, but who's to say what's more festive?
What's coming up this week? Fake snow by the tons, Santa Parades, and beloved water crafts (they're just not decked out in lights… yet). Buckle up, St. Pete, here comes the Weekender.
All Weekend Long
2017 St. Petersburg Power and Sailboat Show at Albert Whitted Park
The 40th Annual St. Petersburg Power & Sailboat Show is the largest boat show on the Gulf Coast! The show runs from Thursday, Nov. 30 through Sunday, Dec. 3, 2017 at the Duke Energy Center for the Arts, Mahaffey Theater Yacht Basin and Albert Whitted Park. There will be an extensive collection of power and sail boats including family cruisers, runabouts, sailing yachts and more. There will also be special events, seminars, and clinics by the non-profit Hook The Future. Don't miss the fun, it runs all weekend!
Snow is falling every night at Sundial
The perfect way to get in the holiday spirit – bring your friends and family to Sundial and join us for nightly snow between 6pm–9pm from now through December 24th. Watch our Christmas courtyard come to life as flurries take place every half hour, with plenty of opportunities to catch the holiday spectacle. Visitors can also sit in Santa's lap and take photos every Saturday and Sunday.
THURSDAY NOV. 30TH
Fine Art after 5pm: reduced admission to The Dali Museum & MFA
Fine art can be pricey. Thursdays after 5pm, visit the Dali for just $10, and the MFA for $5. Have a glass of wine and stroll the museums for the perfect Happy Hour.
More Dali Museum information can be found here.
Museum of Fine Arts information can be found here.
FRIDAY DEC. 1ST
Beach and Beyond: First Friday
Get your dancing shoes on, St. Pete. After back-to-back-to-back  rained-out First Friday's, this one's going to be a hit. The fun starts at 5:30pm with the The Tempests. For more information, visit https://firstfridaystpete.com/

First Friday at the Locale Market
Start your First Friday night with the best food selection in town. Guests will enjoy a variety of foods from each station for $19.99 and can add beverage tastings for an additional $9.99. Visit localemarket.tocktix.com to buy your tickets in advance. The menu includes Star Wars themed options from a variety of stations in honor of the MFA's Star Wars Exhibit. These specials are good from 6-9pm.
SATURDAY DEC. 2ND
Saturday Morning Market at Al Lang
St. Pete's favorite way to say good morning is back on Beach Drive! After spending the summer in Williams Park, the Market is back with all of the goods – and eats – to make your Saturday morning sweet. Stop by Al Lang Stadium Parking lot from 9am to 2pm. For more information, visit their website: http://saturdaymorningmarket.com/
2017 Annual St. Petersburg Santa Parade
Kick off Snow Fest with a hefty dose of Christmas Spirit! St. Petersburg's Annual Santa Parade starts Saturday, December 2, at 10 a.m. The route from Central Ave. and 5th St. travels east to Bayshore Dr. then turns north ending at 5th Ave. N. Free family fun, bands, floats and much more will delight the spectators. From there, jump over to North Straub Park and double your family fun with Snow Fest activities! (See below!)
2017 Annual St. Pete Snow Fest at North Straub Park
Only in Florida do we have the wacky traditions of letting kids play in fake snow and parades of boats covered with lights – reminiscent of Who-ville. St. Pete's most time-honored tradition – the annual Snowfest takes place this Saturday, with 65 tons of snow blown into St. Petersburg's North Straub Park. There will plenty of kid festivities in store – to keep your family entertained all day. Cost: $5. Saturday – 10am – 3pm.
Off Beach: Christmas Outdoor Movie & Craft Market at William's Park- Elf
Getting in the Christmas spirit has never been more fun, with special outdoor movies celebrating classic Christmas films. This week: Elf! Before the movie starts, enjoy a craft market, Christmas themed music & trivia, food trucks, and much more. The market runs from 4pm-6pm and the movie from 6pm – 7:40pm. Bring the kids, bring your pups, they'll provide the Christmas Spirit! 4pm-8pm – Williams Park.
The Florida Orchestra Masterworks: Rachmaninoff's Symphony No. 2
Join the Florida Orchestra at the beautiful waterfront Mahaffey Theater for another performance of their masterworks. Stuart Malina, conductor, Alex Kerr, violin. They'll be performing: Prokofiev: Violin Concerto No. 2, Rachmaninoff: Symphony No. 2. Show begins at 8pm. Tickets here.
Off Beach: Indie Market at Green Bench Brewing
Indie Market is settling into their winter home at Green Bench Brewing Co.and the holidays are right around the corner! Their very popular, very beloved Indie Market will feature 100+ Vendors featuring artists and makers, vintage collectors, plants, handcrafted goods, small business, food and more! This market runs from 11am – 4pm on Baum Avenue.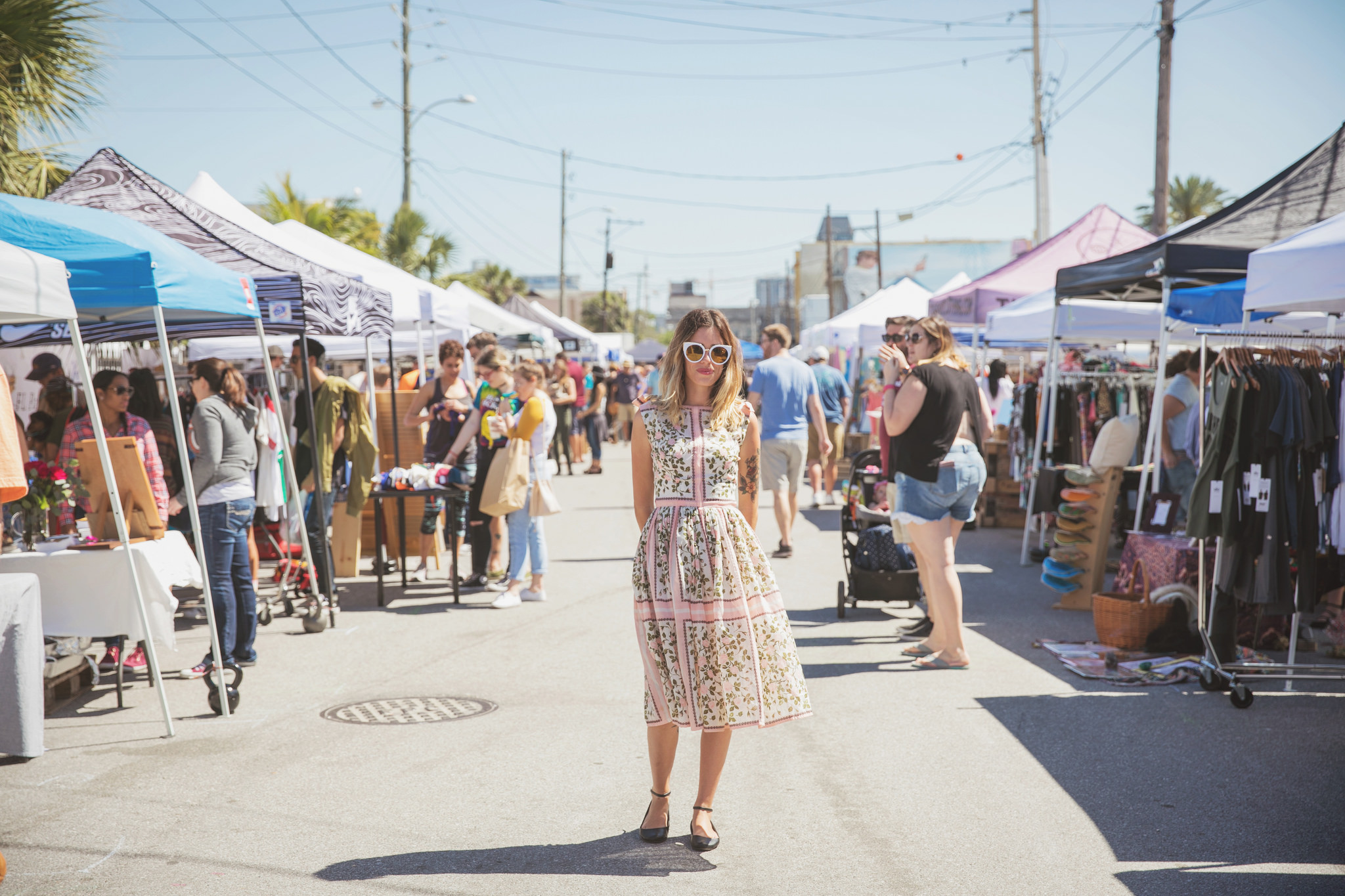 SUNDAY DEC. 3RD
Yoga at the Dali
From 10:30-11:45am every Sunday. Join Lucky Cat Yoga every Sunday at The Dali – a remarkable environment where Dali's energy infuses the physical, mental and spiritual inspiration of yoga. Classes are held in the Raymond James Community Room or Avant-Garden, both with incredible views of the waterfront.
The Lucky Cats teach vinyasa yoga, an all-levels approach that incorporates an interplay of basic breath work, postures, meditation and relaxation. Each student is encouraged to awaken and sustain their practice at their own pace. Please arrive early on a light stomach. Don't have a mat? We have several on hand to lend.
Cost: $10 members and students, $15 non-members.
Masterpieces & Mimosas at the Dali Museum
Let's get (Sur)real. What could be better than a Spanish brunch, complete with mimosas AND the wild works of Salvador Dali? No comparison. Grab a companion for your journey into weird and wonderful from 11 to 4pm in the museum's Gala Cafe.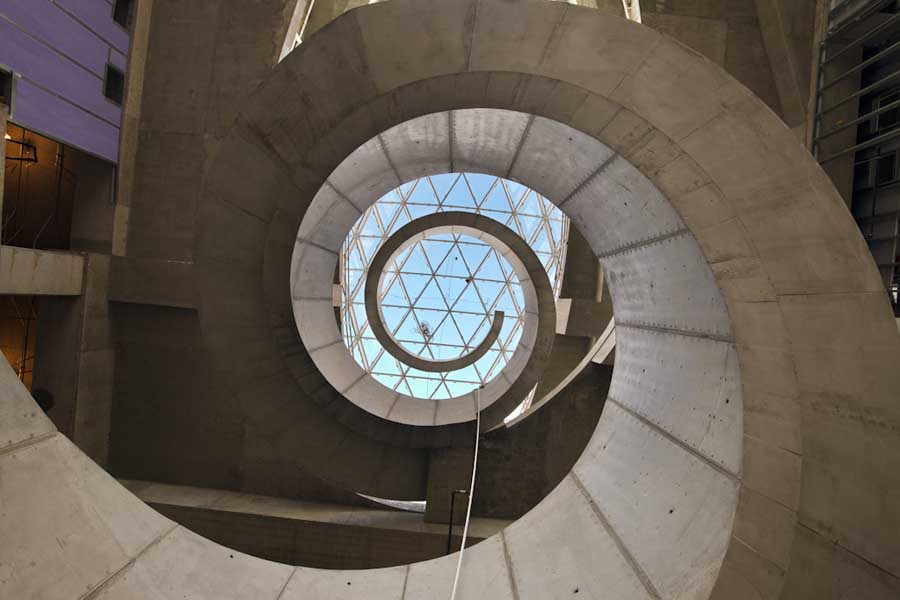 Irma Reflections: A Burning of Collective Thanks at the MFA
Since October 7th, collaborative artists Carol Mickett and Robert Stackhouse have been conducting the participatory installation Irma Reflections as part of their exhibition Confluence, currently on view in the Lee Malone Gallery. Inspired by both the fear and camaraderie that came with Hurricane Irma, the artists have created a Full Moon of Thanks, comprised of stories from gallery visitors. On Sunday, the day of the Full Cold Moon, Mickett and Stackhouse in conjunction with The Museum of Fine Arts will conduct a burning of the compiled moons. The artists' belief is that the burning will send up into the universe the combined heartfelt thanks of all those who have participated. Join in the spirit of thanks at the Museum of Fine Arts at 6pm. 
The Grass is Dead at The Ale & The Witch
The Ale & The Witch is always serving up fantastic brews and even better music. The Grass is Dead return to St. Pete for a night of celebration and music, paying tribute to the Grateful Dead. This is a free show for all ages. Starts at 5pm.