May is here, and so is one of our favorite local traditions, Movies in the Park, presented by Preserve the 'Burg, formerly St. Pete Preservation. It's that time of year for late evening walks, picnics in the park, and enjoying some popcorn with the warm buzz of spring all around. Sound like paradise? That's because it is. We <3 St. Pete.

THURSDAY MAY 3
May Movies in the Park: Guess Who's Coming to Dinner
The first May 2018 Movies in the Park takes place in North Straub Park – Beach Dr. between 4th & 5th Ave NE. This FREE event is presented by Preserve the 'Burg (formerly St. Petersburg Preservation). The film? Guess Who's Coming to Dinner?" (1967) As Spencer Tracey's last film, this movie offers a "love story of today." Enjoy the cast of stars including Sidney Poitier and Katharine Hepburn! This evening's music begins at 7 PM: Dead Set – Florida. Food and drink can be purchased from our variety of vendors, but you're welcome to bring your own picnic! Don't forget a low chair or blanket.
Dali/Duchamp Exhibit at the Dali Museum
The Dali/Duchamp exhibition invites you to examine the relationship between Salvador Dali and the father of conceptual art, Marcel Duchamp. The first exhibit dedicated to their friendship and its influence on the work of both artists  Dali/Duchamp explores the common ground, both personal and aesthetic, shared by these two modern icons. The exhibit brings together around 60 works, including some of Dali's most inspired and technically accomplished paintings and sculptures, and Duchamp's ground breaking assemblages and ready-mades.
Fine Art after 5pm: reduced admission to The Dali Museum & MFA
Fine art can be pricey. Thursdays after 5pm, visit the Dali for just $10, and the MFA for $5. Have a glass of wine and stroll the museums for the perfect Happy Hour.
More Dali Museum information can be found here.
Museum of Fine Arts information can be found here.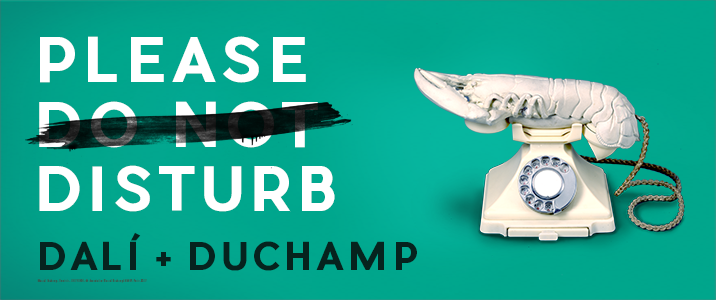 FRIDAY MAY 4
May First Friday St. Pete
Start Cinco De Mayo off early with Quatro De Mayo First Friday! Mariachi bands will play between musical sets. This month will feature music from Beachwolf. Join us downtown for St. Pete's biggest block party on Friday May 4th from 5:30 – 10pm on Central Ave. Don't miss it!
Cuatro de Mayo First Friday at Locale Market
Let's taco 'bout a party! Locale Market invites you to fiesta like there's no mañana at our Cuatro de Mayo First Friday on Friday, May 4th from 6-9 p.m. LOCALE chefs will be serving up Pozole (shredded cabbage, shaved radish & fresh Florida lime), Pollo con Mole (all natural chicken, stewed black beans & spring onions), Tostadas de Ceviche (gulf caught ceviche, crispy corn tortilla & chili salt), Tacos Callejeros (house made chorizo, potatoes & queso cotija) and Pastel de Tres Leches (butter cake, whipped cream & fresh strawberries).  Tickets can be purchased here: LocaleMarket.TockTix.com
HYbar Happy Hour
Hit the bar at St. Pete's newest hotel – The Hyatt Place St. Pete. Celebrate your long week with a cold craft cocktail or local craft brew while listening to local live music! This high brow happy hour happens every Friday night, with beautiful views and great deals.  Happy Hour runs from 4:30pm-7:30pm.
SATURDAY MAY 5
Cinco De Murals at Ichicoro Ane
Ichicoro ANE at Station House will be hosting St. Petes elite mural makers throwing paint Saturday the 5th of May to celebrate St. Pete's authentic culture. Bloom Collective will be constructing 7 large mural pop up walls to be painted live with a DJ and drinks and the best brunch in town! 11am – 5pm
Girls on the Run 5k at Poynter Park
Race starts at 9am, at Poynter Park (1000 3rd Street South, St. Petersburg, FL 33701) The 5K Course is a 3.1 mile out-and-back course along Bayshore Boulevard in downtown St. Petersburg. The 5K participants will pass two water stations, for a total of 4 water opportunities. Cheer Teams will also be placed along the course to cheer on the girls and 5K participants. Online registration is closed, but you can register day-of between 7-8:30am for $25. If you have any questions, please don't hesitate to contact Girls on the Run at laura.moore@girlsontherun.org or call at (813) 832-2826.
TASCO Students Working Against Tobacco Sandblast
Teen Programs and Students Working Against Tobacco (S.W.A.T.) host the 19th Annual S.W.A.T. Sandblast, at N Shore Dr NE & 10th Ave NE, St. Petersburg, FL 33701. The event runs from 10 a.m. until 3:00 p.m. and is FREE and open to teenagers in grades 6-12. Teens can participate in beach games, bungee bounce, water joust, foam arena, flag football, two twenty-five foot watersides, live performances, DJ, prizes and more. Call 892-5060 for more information or visit 
www.stpeteparksrec.org/tasco/events.html
.
Dali and Beyond Film Series: Peeping Tom
The Dali & Beyond Film Series features an eclectic selection of films – both familiar and fantastic – with monthly themes ranging from horror, experimental and psychological to kid-friendly and world cinema. In conjunction with The Dali Museum's exhibition Dali/Duchamp, February's Dali & Beyond Film Series features documentaries that introduce the two exhibiting artists, Salvador Dali & Marcel Duchamp. This week's film: Peeping Tom
Running for (Coffee) Brews!
Join Run For Brews every Saturday morning at 8am for a FREE 5K run in DTSP, followed by coffee and breakfast at Mickey's Cafe on Central! The 5K is a beautiful waterfront route in downtown St. Pete… and runners receive 10% off food and drinks at Mickey's on their return! Kick that New Years Resolution into full gear and get running! All levels are welcome…walkers, runners, joggers! If you haven't already signed a waiver, please do so at www.runningforbrews.com.
Saturday Morning Market at Al Lang Stadium
St. Pete's favorite way to say good morning is on Beach Drive. It's full of all of the goods – and eats – to make your Saturday morning sweet. Stop by  from 9am to 2pm. For more information, visit their website: http://saturdaymorningmarket.com/
SUNDAY MAY 6
Yoga at the Dali
From 10:30-11:45am every Sunday. Join Lucky Cat Yoga every Sunday at The Dali – a remarkable environment where Dali's energy infuses the physical, mental and spiritual inspiration of yoga. Classes are held in the Raymond James Community Room or Avant-Garden, both with incredible views of the waterfront.
The Lucky Cats teach vinyasa yoga, an all-levels approach that incorporates an interplay of basic breath work, postures, meditation and relaxation. Each student is encouraged to awaken and sustain their practice at their own pace. Please arrive early on a light stomach. Don't have a mat? We have several on hand to lend.
Cost: $10 members and students, $15 non-members.
Masterpieces & Mimosas at the Dali Museum
Let's get (Sur)real. What could be better than a Spanish brunch, complete with mimosas AND the wild works of Salvador Dali? No comparison. Grab a companion for your journey into weird and wonderful from 11 to 4pm in the museum's Gala Cafe.