LAST CHANCE: See The Producers this weekend
American Stage in the Park brings Mel Brooks' classic cult comedy to Demens Landing! Winner of a record twelve Tony Awards including 'Best Musical', The Producers sets the standard for modern, outrageous humor. Food and beverages are available at concessions. Pull up a chair and enjoy the show, starting at 8 p.m. on select nights through May 13. Find tickets here: http://americanstage.org/
THURSDAY MAY 10
Happy Hour with the Historian
Join the Museum of History at Hops & Props for Happy Hour with the Historian – the series returns with another great season of guest speakers and of course, happy hour libations. MAY 10: Cathy Slusser – Stories from a Heavenly Land. Doors open at 6:00pm.
Screening of Lea and Mira and Holocaust Survivor Talk, Studio@620
Following the film, local Holocaust Survivor Pieter Kohnstam will share his personal experience of escaping Nazi Europe to Argentina. Pieter was born in the Netherlands and lived in the same building as Anne Frank and her family. When his family was scheduled for transport to Theresienstadt, they fled Amsterdam and arrived in Argentina one year later in 1943. Film starts at 6:30pm.
May Movies in the Park: My Big Fat Greek Wedding
The second May 2018 Movies in the Park takes place in North Straub Park – Beach Dr. between 4th & 5th Ave NE. This FREE event is presented by Preserve the 'Burg (formerly St. Petersburg Preservation). The film? My Big Fat Greek Wedding (2002) A love story that will keep you laughing! Evening's music beginning at 7 PM: Cottondale Swamp. Food and drink can be purchased from our variety of vendors, but you're welcome to bring your own picnic! Don't forget a low chair or blanket.
Dali/Duchamp Exhibit at the Dali Museum
The Dali/Duchamp exhibition invites you to examine the relationship between Salvador Dali and the father of conceptual art, Marcel Duchamp. The first exhibit dedicated to their friendship and its influence on the work of both artists  Dali/Duchamp explores the common ground, both personal and aesthetic, shared by these two modern icons. The exhibit brings together around 60 works, including some of Dali's most inspired and technically accomplished paintings and sculptures, and Duchamp's ground breaking assemblages and ready-mades.
Fine Art after 5pm: reduced admission to The Dali Museum & MFA
Fine art can be pricey. Thursdays after 5pm, visit the Dali for just $10, and the MFA for $5. Have a glass of wine and stroll the museums for the perfect Happy Hour.
More Dali Museum information can be found here.
Museum of Fine Arts information can be found here.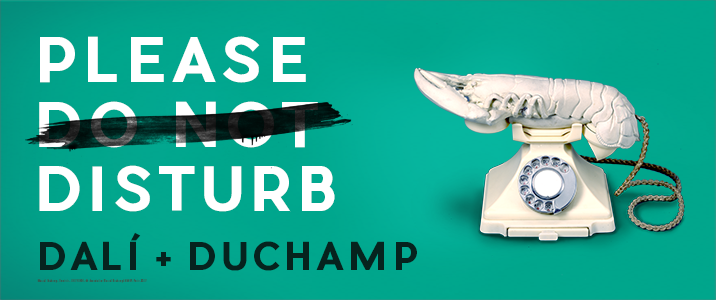 FRIDAY MAY 11
HYbar Happy Hour
Hit the bar at St. Pete's newest hotel – The Hyatt Place St. Pete. Celebrate your long week with a cold craft cocktail or local craft brew while listening to local live music! This high brow happy hour happens every Friday night, with beautiful views and great deals.  Happy Hour runs from 4:30pm-7:30pm.
SATURDAY MAY 12
2nd Saturday Jazz in the Park at Williams Park
https://www.secondsaturday13.com/. 
The Second Saturday Jazz in the Park at Williams Park is on May 12 from 6 – 10 p.m. This is a FREE event so come on down to hear jazz in the historic Williams Park!
Dali and Beyond Film Series: Rear Window (1954)
The Dali & Beyond Film Series features an eclectic selection of films – both familiar and fantastic – with monthly themes ranging from horror, experimental and psychological to kid-friendly and world cinema. In conjunction with The Dali Museum's exhibition Dali/Duchamp, February's Dali & Beyond Film Series features documentaries that introduce the two exhibiting artists, Salvador Dali & Marcel Duchamp. This week's film: Rear Window (1954)
Running for (Coffee) Brews!
Join Run For Brews every Saturday morning at 8am for a FREE 5K run in DTSP, followed by coffee and breakfast at Mickey's Cafe on Central! The 5K is a beautiful waterfront route in downtown St. Pete… and runners receive 10% off food and drinks at Mickey's on their return! Kick that New Years Resolution into full gear and get running! All levels are welcome…walkers, runners, joggers! If you haven't already signed a waiver, please do so at www.runningforbrews.com.
Saturday Morning Market at Al Lang Stadium
St. Pete's favorite way to say good morning is on Beach Drive. It's full of all of the goods – and eats – to make your Saturday morning sweet. Stop by  from 9am to 2pm. For more information, visit their website: http://saturdaymorningmarket.com/
SUNDAY MAY 13
Yoga at the Dali
From 10:30-11:45am every Sunday. Join Lucky Cat Yoga every Sunday at The Dali – a remarkable environment where Dali's energy infuses the physical, mental and spiritual inspiration of yoga. Classes are held in the Raymond James Community Room or Avant-Garden, both with incredible views of the waterfront.
The Lucky Cats teach vinyasa yoga, an all-levels approach that incorporates an interplay of basic breath work, postures, meditation and relaxation. Each student is encouraged to awaken and sustain their practice at their own pace. Please arrive early on a light stomach. Don't have a mat? We have several on hand to lend.
Cost: $10 members and students, $15 non-members.
Masterpieces & Mimosas at the Dali Museum
Let's get (Sur)real. What could be better than a Spanish brunch, complete with mimosas AND the wild works of Salvador Dali? No comparison. Grab a companion for your journey into weird and wonderful from 11 to 4pm in the museum's Gala Cafe.