Spring has sprung in St. Pete. This weekend is BLOOMING with possibilities. We've got arts galore, speed festivals, yoga, and a 5k/10k to honor our city's finest. Don't miss a thing with the guide below. 
THURSDAY MARCH 22ND
Art In Bloom at the Museum of Fine Art
Art in Bloom is the Museum of Fine Arts, St. Petersburg's signature spring event which showcases the Museum's collection in full bloom with dozens of floral designs inspired by the art and the galleries. Information about future ticket sales, Art in Bloom in general, and gallery admission can be found at: mfastpete.org
Dali/Duchamp Exhibit at the Dali Museum
The Dali/Duchamp exhibition invites you to examine the relationship between Salvador Dali and the father of conceptual art, Marcel Duchamp. The first exhibit dedicated to their friendship and its influence on the work of both artists  Dali/Duchamp explores the common ground, both personal and aesthetic, shared by these two modern icons. The exhibit brings together around 60 works, including some of Dali's most inspired and technically accomplished paintings and sculptures, and Duchamp's ground breaking assemblages and ready-mades.
Fine Art after 5pm: reduced admission to The Dali Museum & MFA
Fine art can be pricey. Thursdays after 5pm, visit the Dali for just $10, and the MFA for $5. Have a glass of wine and stroll the museums for the perfect Happy Hour.
More Dali Museum information can be found here.
Museum of Fine Arts information can be found here.
Be sure to check out the MFA's Star Wars & the Power of Costume exhibit before it's gone.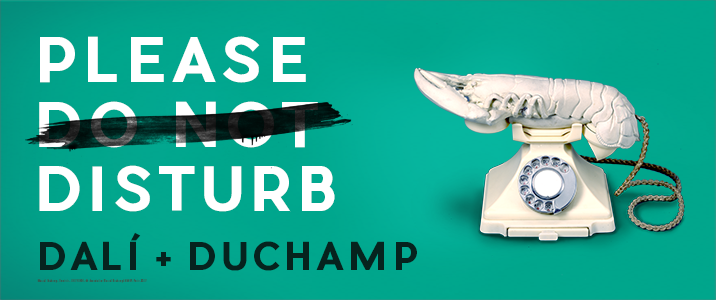 FRIDAY MARCH 23RD
Night's Exchange at Green Bench Brewing Co.
Night's Exchange! You will not want to miss the collaboration with Green Bench Brewing Co., and Florida Folk Scene!
Takes place every 4th Friday! Night market features dozens of vendors, Music, and Craft Beer Legends. 7 – 10:30pm.
6th Annual Heroes 5K & 10K Memorial Run
Run in honor of the heroes of the St. Petersburg Police and Fire Rescue. The 6th Annual Heroes 5K and 10K Memorial Run is taking place at Demens Landing Park, in downtown St. Petersburg. Registration and packet pick up commences at 4:30 p.m. at Demens Landing. This is a chipped-timed 5K and 10 K Run and One Mile Walk. Proceeds benefit the Heroes of the St. Pete Police and Fire Foundation who support officers and firefighters families with tragedies. Tickets and registration info here.
HYbar Happy Hour
Hit the bar at St. Pete's newest hotel – The Hyatt Place St. Pete. Celebrate your long week with a cold craft cocktail or local craft brew while listening to local live music! This high brow happy hour happens every Friday night, with beautiful views and great deals.  Happy Hour runs from 4:30pm-7:30pm.

SATURDAY MARCH 24TH
Dashboard Confessional at Jannus Live
Relive your most loved and embarrassing younger days with Dashboard Confessional. Live Nation & No Clubs Presents Dashboard Confessional's We Fight Tour 2018 with special guests Beach Slang and Kississippi
Doors open at 5:30PM. Buy tickets locally at Daddy Kool Records or online at:https://www.daddykool.com/tickets/dashboard-confessional-2/
Tampa Bay Rowdies vs. Bethlehem Steel FC
It's the Rowdies Season Opener! That's right – soccer season is back again and so is your favorite team, the Tampa Bay Rowdies. They're going head to head with Bethlehem Steel FC. Don't miss this opportunity to cheer on your home team. Grab tickets for the game here. 
Dali and Beyond Film Series: Brooklyn Castle
The Dali & Beyond Film Series features an eclectic selection of films – both familiar and fantastic – with monthly themes ranging from horror, experimental and psychological to kid-friendly and world cinema. In conjunction with The Dali Museum's exhibition Dali/Duchamp, February's Dali & Beyond Film Series features documentaries that introduce the two exhibiting artists, Salvador Dali & Marcel Duchamp. This week: Brooklyn Castle
Running for (Coffee) Brews!
Join Run For Brews every Saturday morning at 8am for a FREE 5K run in DTSP, followed by coffee and breakfast at Mickey's Cafe on Central! The 5K is a beautiful waterfront route in downtown St. Pete… and runners receive 10% off food and drinks at Mickey's on their return! Kick that New Years Resolution into full gear and get running! All levels are welcome…walkers, runners, joggers! If you haven't already signed a waiver, please do so at www.runningforbrews.com.
Saturday Morning Market
St. Pete's favorite way to say good morning is back at the Al Lang Stadium parking lot! It will be full of all of the goods – and eats – to make your Saturday morning sweet. Stop by  from 9am to 2pm. For more information, visit their website: http://saturdaymorningmarket.com/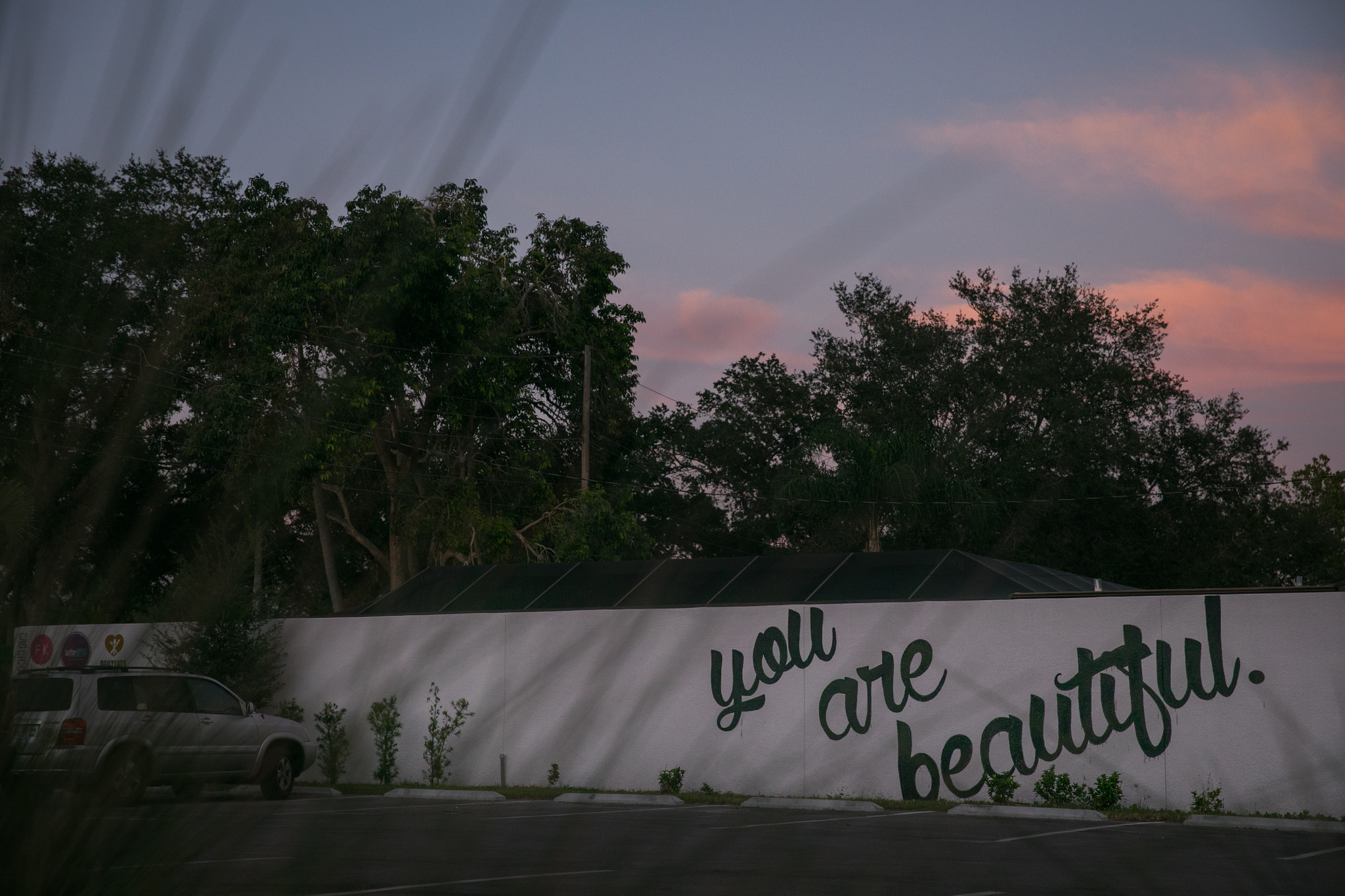 SUNDAY MARCH 24TH
Festival of Speed at Vinoy Park
The 14th Annual Festivals of Speed at St. Petersburg is located in downtown St. Petersburg. The luxury lifestyle Motorsports display will showcase over 300 exotic cars, motorcycles, watercraft and luxury brands. The Festivals of Speed show field has become known for its unique diversity, showcasing both vintage and contemporary vehicles of all makes and models placed for display amongst the splendor that is Vinoy park. The park is on the water with magnificent views of the bay and vibrant downtown. Guests will experience automotive designs by Porsche, Ferrari, Rolls-Royce, Lamborghini, Aston-Martin, BMW, Mercedes, McLaren, and more and while enjoying fine wines, exciting culinary offerings, cigar lounge, on site cafes, smooth jazz in the gardens, and luxury brands. Experience an exclusive VIP-only section, which will feature a fabulous culinary display, premium brand open bars, soft drinks and much more, admission $85 per person; advance tickets only. Tickets here.
Yoga at the Dali
From 10:30-11:45am every Sunday. Join Lucky Cat Yoga every Sunday at The Dali – a remarkable environment where Dali's energy infuses the physical, mental and spiritual inspiration of yoga. Classes are held in the Raymond James Community Room or Avant-Garden, both with incredible views of the waterfront.
The Lucky Cats teach vinyasa yoga, an all-levels approach that incorporates an interplay of basic breath work, postures, meditation and relaxation. Each student is encouraged to awaken and sustain their practice at their own pace. Please arrive early on a light stomach. Don't have a mat? We have several on hand to lend.
Cost: $10 members and students, $15 non-members.
Masterpieces & Mimosas at the Dali Museum
Let's get (Sur)real. What could be better than a Spanish brunch, complete with mimosas AND the wild works of Salvador Dali? No comparison. Grab a companion for your journey into weird and wonderful from 11 to 4pm in the museum's Gala Cafe.