New Year, same great city. 2018 is here, resolutions are still going strong (it's only week one, after all), and it's FRIDAY. What could be better? We've got the round-up on all of Beach Drive's favorite events – don't miss First Friday, yoga, 5ks, brewery tours, Russian ballet, and much more.
The first weekend of the year starts NOW.
FRIDAY JAN 5TH
January First Friday St Pete
January's First Friday St Pete will be happening on January 5th from 5PM to 10:30PM. Join the party in Downtown St. Pete on Central Ave. between 2nd and 3rd St. N. Enjoy good food, drinks, and live music from The Tempests!
State Ballet Theatre of Russia presents Sleeping Beauty @ The Mahaffey
Enjoy a classic ballet brought to you by The State Ballet Theatre of Russia Presents Sleeping Beauty and performed by dancers respected around the globe on Friday, Jan. 5 at 7:30 p.m. Founded by legendary dancer and former Prima Ballerina of The Bolshoi Theatre Ballet, Maya Plissetskaya, The State Ballet Theatre of Russia presents one of the greatest classical ballets of all time. This timeless fairy tale of a princess cursed to sleep for 100 years, is considered one of Tchaikovsky's greatest jewels. For more information, click here. 
St. Pete Craft Beer & Bites Tour
Craft beer enthusiasts, upscale fine dining, Florida casual… there's a tour for everyone! Experience the food and beer scene in St. Pete during a 3 hour walking tour that will offer you the opportunity to meet the chefs and owners of one of a kind restaurants, breweries and shops. St. Pete Craft Beer & Bites Tours available every Friday 5 pm – 8 pm between now and March 2018. Limited tickets available, book your tour now.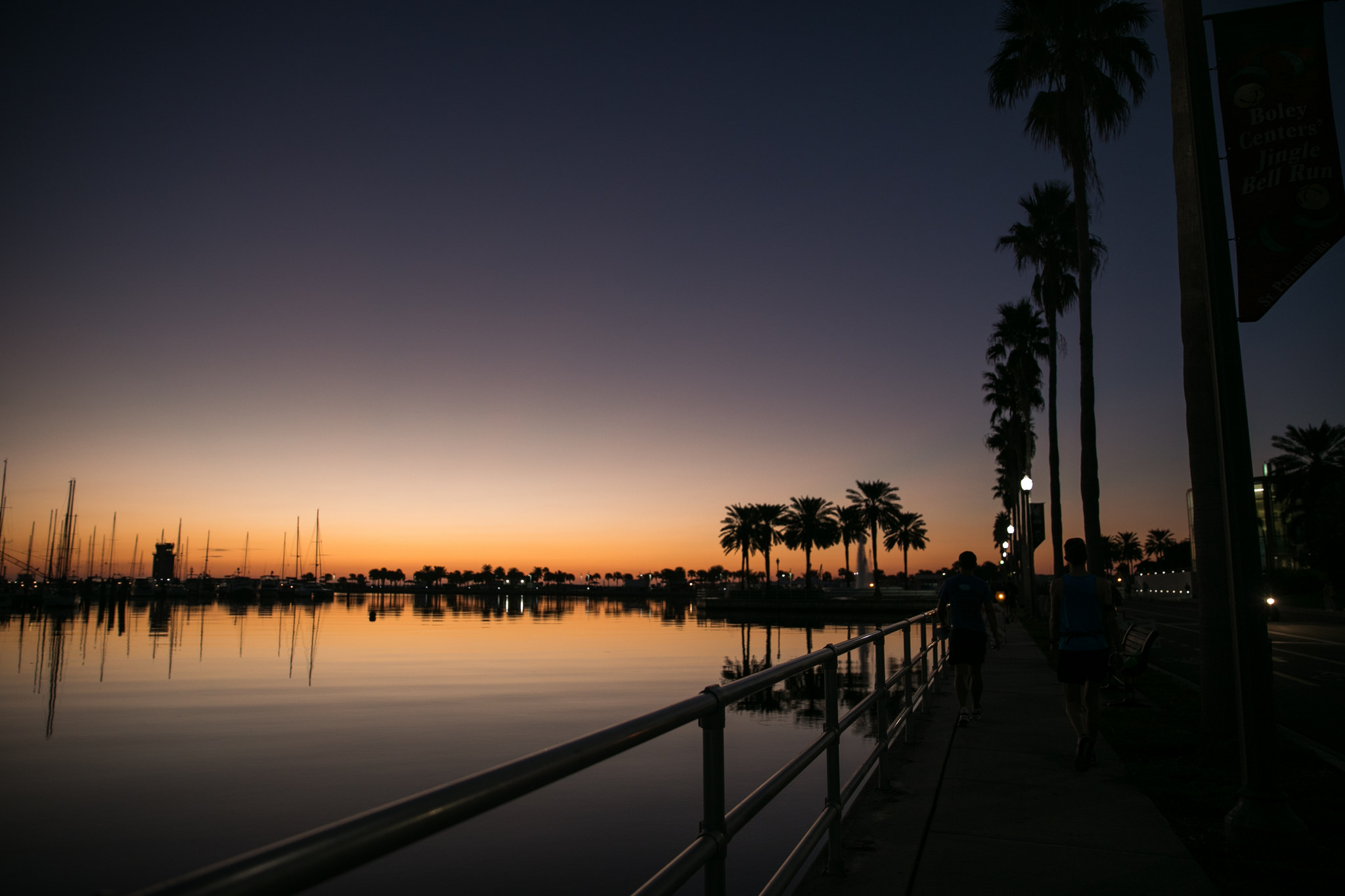 SATURDAY JAN 6TH
Saturday Morning Market at Al Lang Stadium
St. Pete's favorite way to say good morning is back on Beach Drive! After spending the summer in Williams Park, the Market is back with all of the goods – and eats – to make your Saturday morning sweet. Stop by Al Lang Stadium Parking lot from 9am to 2pm. For more information, visit their website: http://saturdaymorningmarket.com/
Morning at the Museum (The Dali Museum)
What surreal surprises might you discover in The Dali galleries before the Museum opens? Join us for an epic adventure as you explore the genius and creativity of Salvador Dali. Morning at the Museum is a private tour for families with young children held once monthly in the quiet hours before the Museum opens to the public. Pre-registration required. 9:30am.
Dali and Beyond Film Series: Hugo
The Dalí & Beyond Film Series features an eclectic selection of films – both familiar and fantastic – with monthly themes ranging from horror, experimental and psychological to kid-friendly and world cinema. Before we bid adieu to our special exhibition, Dalí and Schiaparelli, we invite you to enter Schiaparelli's world of early 20th century Paris during this month's Saturday film: Hugo.
Kidding Around Yoga at the Museum of Fine Arts
The Kidding Around Yoga system utilizes the yoga poses or asanas creatively tucked into: partner yoga, games and activities, original music, stories and more. The class is specifically designed for kids – families welcome. Practicing yoga with everyone in the family, and especially children, creates a special bond. Join us the first and third Saturday of each month (except for December) at 10 am. Ages 3 and older. $5 per person, includes admission to the MFA Collection galleries only. Bring a towel or yoga mat.
Kettle Krush 5K/1 Mile Fun Run
The 3rd Annual Kettle Krush 5K/1Mile Fun Run is a community fundraising event for The Salvation Army and for the men, women and children whose lives will be changed. The waterfront course will take you along Bayshore Drive from Albert Whitted Park past the iconic Vinoy through the turn around just above Northshore Pool and sailing back again to Albert Whitted Park for the finish. The run is chip-timed and starts at 5pm. For more information, or to register, click here.
SUNDAY JAN 7TH
Special Edition: Running for (Coffee) Brews!
This will be a special edition of the usual weekend Coffee Run with Running for Brews. On SUNDAY, meet at the triangle sculpture at Vinoy Park at 8am. PLEASE WEAR PINK! We will have a fun opportunity to be part of a video to promote the Race for the Cure. Drone footage will be taken of us running on Beach Dr NE. We'll have a special "preview" of the Race for the Cure 5K course too!  Please share this event with your friends – it's family friendly and stroller friendly too! Post run we'll make our way to a local coffee shop near Beach Drive!
Barrel Aged Beer Day at Ale & The Witch
Join us for some very special and limited rare beers which have been barrel aged and some even blended by Almanac Beer Co, Rogue Ales & Spirits, Bruery Terreux, Avery Brewing Co, and New Holland Brewing's very crafty brewers. Join us at 3pm for Funday Sunday.
Yoga at the Dali
From 10:30-11:45am every Sunday. Join Lucky Cat Yoga every Sunday at The Dali – a remarkable environment where Dali's energy infuses the physical, mental and spiritual inspiration of yoga. Classes are held in the Raymond James Community Room or Avant-Garden, both with incredible views of the waterfront.
The Lucky Cats teach vinyasa yoga, an all-levels approach that incorporates an interplay of basic breath work, postures, meditation and relaxation. Each student is encouraged to awaken and sustain their practice at their own pace. Please arrive early on a light stomach. Don't have a mat? We have several on hand to lend.
Cost: $10 members and students, $15 non-members.
Masterpieces & Mimosas at the Dali Museum
Let's get (Sur)real. What could be better than a Spanish brunch, complete with mimosas AND the wild works of Salvador Dali? No comparison. Grab a companion for your journey into weird and wonderful from 11 to 4pm in the museum's Gala Cafe.