This weekend…
Yap your way through a pup-filled happy hour with your four-legged friend (and on behalf of Friends of Strays). Be serenaded by Tony Bennett, sing along to your favorite ABBA tunes, and get your local groove on with Betty Fox Band. This weekend is absolutely filled with all of the best events our great city has to offer. Don't miss a thing with your Beach Drive Weekender guide.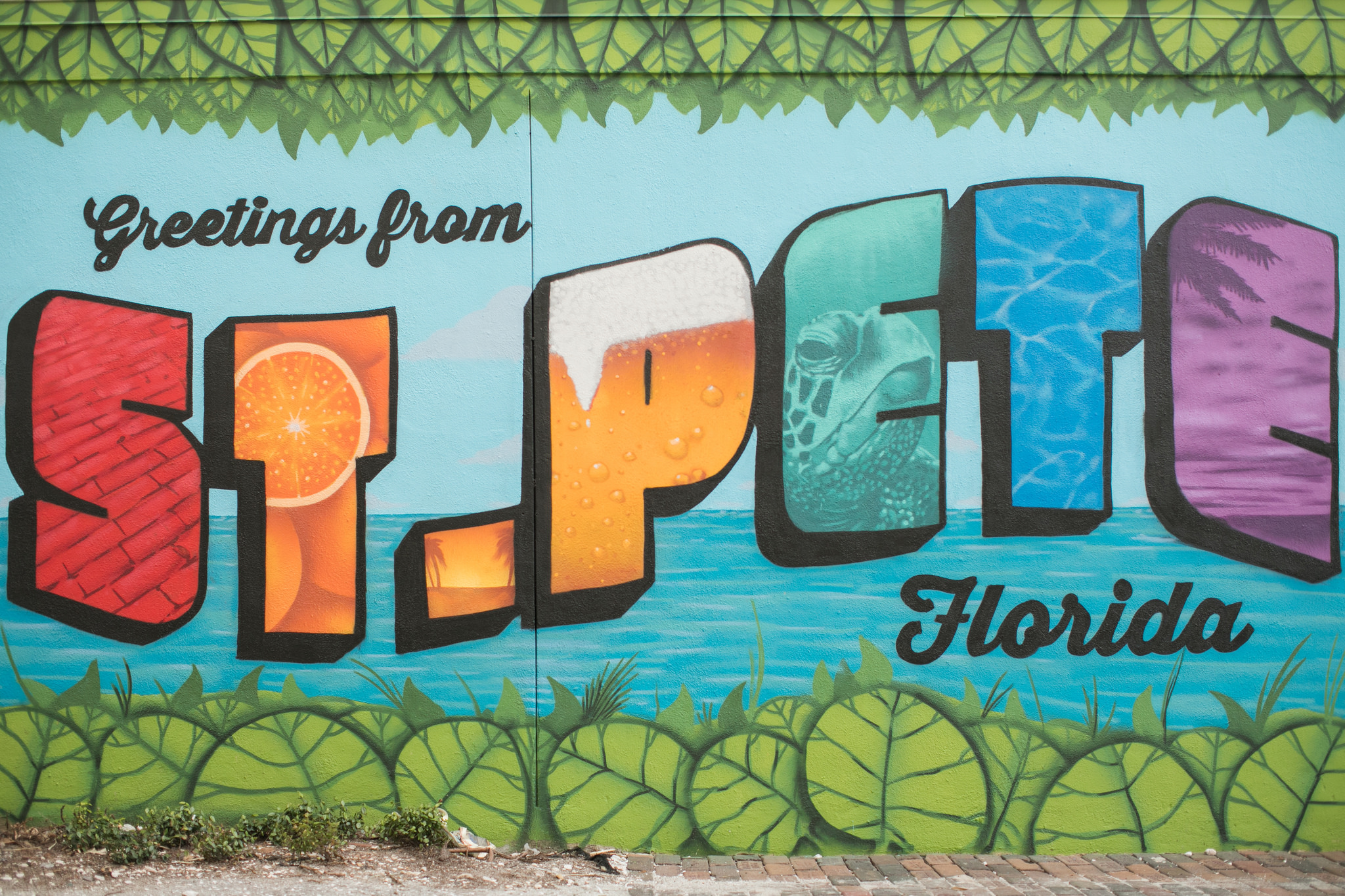 THURSDAY FEB. 8TH
Yappy Hour with Friends of Strays at Cassis
Join Friends of Strays Animal Shelter at the Lounge at Cassis for a special yappy hour benefitting St. Pete's four-legged friends in need. Grab a craft cocktail, glass of wine or beer and enjoy some complimentary passed apps as we make cheer for a good cause! Dogs are welcome at this event, so bring them along! A portion of proceeds will benefit Friends of Strays, a non-profit no-kill St. Pete animal shelter founded in 1978 that's dedicated to the care and adoption of homeless pets.
ABBA Mania at the Mahaffey Theater
Sing along to all your favs with uplifting music brought to you by ABBA MANIA, known as the world's number one touring ABBA production. During this special concert presentation fans can relieve those special memories when they ruled the airwaves. ABBA MANIA brings ABBA fans old and new a night not to be missed. If you're looking for an excuse to party, reminisce or simply be entertained by the best music ever, then ABBA MANIA is for you! Get your tickets here.
Dali/Duchamp Exhibit at the Dali Museum
Members are invited to preview the special exhibition Dali/Duchamp beginning Wednesday, February 7. The exhibition invites you to examine the relationship between Salvador Dali and the father of conceptual art, Marcel Duchamp. The first exhibit dedicated to their friendship and its influence on the work of both artists, Dali/Duchamp explores the common ground, both personal and aesthetic, shared by these two modern icons. The exhibit brings together around 60 works, including some of Dali's most inspired and technically accomplished paintings and sculptures, and Duchamp's ground breaking assemblages and ready-mades.
Poetry at the Dali
Poetry at The Dali is an ongoing series hosted by St. Petersburg Poet Laureate, Helen Wallace. Occurring on the second Thursday of each month through May 2018, each evening will feature Wallace joined by selected poets to present poems addressing the theme of "Cages and Liberation." Following the presentation, there will be an audience Q&A. 6-7:30pm.
Fine Art after 5pm: reduced admission to The Dali Museum & MFA
Fine art can be pricey. Thursdays after 5pm, visit the Dali for just $10, and the MFA for $5. Have a glass of wine and stroll the museums for the perfect Happy Hour.
More Dali Museum information can be found here.
Museum of Fine Arts information can be found here.
Be sure to check out the MFA's Star Wars & the Power of Costume exhibit before it's gone.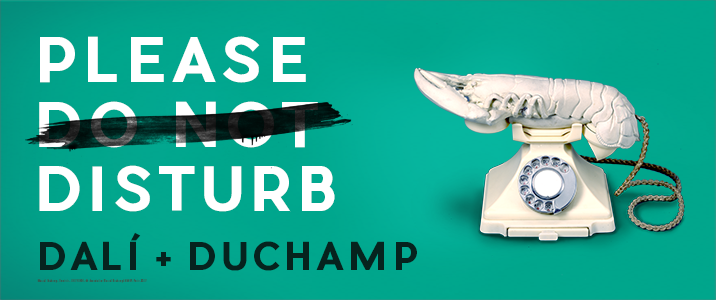 FRIDAY FEB. 9TH
I Love the Burg's Winter Whiskeyfest
Join us for the inaugural Winter Whiskeyfest! Choose from over 15 different whiskeys to taste, enjoy light bites, and mingle over live music as we break in the brand new La Florida event space on a Friday evening. I Love The Burg is partnering with Red Mesa Cantina to showcase their beautiful downtown venue and benefit a great community cause. Tickets are limited, with room for only 250 of their closest friends and fans. Time: 6pm–9pm. Price: $75. Tickets here.
An Evening with Tony Bennett at the Mahaffey
Tony Bennett is one of only a handful of artists to have new albums charting in the 50's, 60's, 70's, 80's and 90's and 10's. He introduced a multitude of songs into the great American Songbook that have since become pop music classics."Gratitude and joy, gruffness and beauty balance each other perfectly in singing that has grown more rhythmically acute with each passing year." (The New York Times) Get your tickets here.
HYbar Happy Hour
Hit the bar at St. Pete's newest hotel – The Hyatt Place St. Pete. Celebrate your long week with a cold craft cocktail or local craft brew while listening to local live music! This high brow happy hour happens every Friday night, with beautiful views and great deals.  Happy Hour runs from 4:30pm-7:30pm.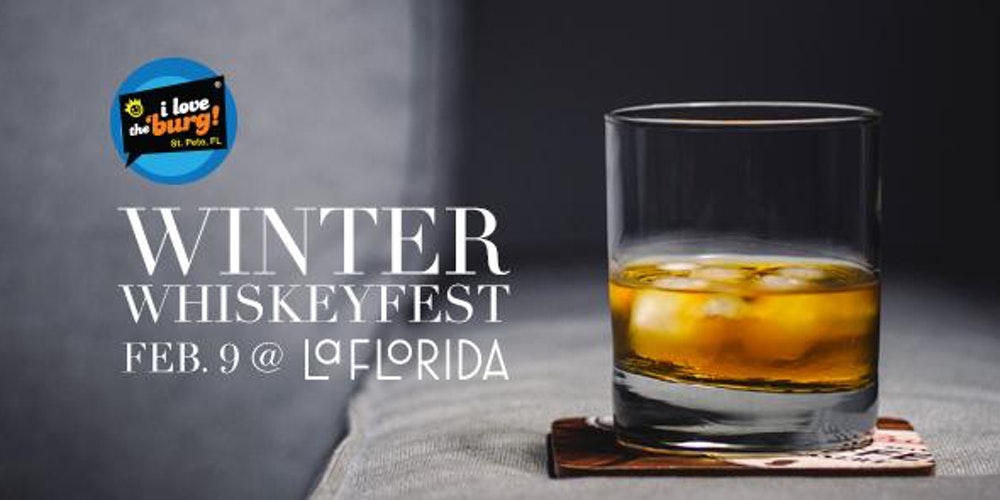 SATURDAY FEB. 10TH
Dali and Beyond Film Series: Duchamp
The Dali & Beyond Film Series features an eclectic selection of films – both familiar and fantastic – with monthly themes ranging from horror, experimental and psychological to kid-friendly and world cinema. In conjunction with The Dali Museum's exhibition Dali/Duchamp, February's Dali & Beyond Film Series features documentaries that introduce the two exhibiting artists, Salvador Dali & Marcel Duchamp. This week's film: Duchamp.
DillyDally with Dali
11:45 – 4:30pm. Children can discover the creative world of Dali through games, puzzles and arts + crafts activities which educate and encourage family interaction. DillyDally with Dali takes place under the direction of the Museum's Family Programs Coordinator in the 1st floor Education Classroom. Cost: FREE
Craft Coffee Tour
Come experience Florida's first and best coffee crawl! You'll try amazing drinks, learn a lot about coffee, and make new friends. This tour will hit three shops over 3 hours. You don't want to miss this one! They've got some very special stuff in store for you! 9am-12pm. Ticket's available here. 
Running for (Coffee) Brews!
Join Run For Brews every Saturday morning at 8am for a FREE 5K run in DTSP, followed by coffee and breakfast at Mickey's Cafe on Central! The 5K is a beautiful waterfront route in downtown St. Pete… and runners receive 10% off food and drinks at Mickey's on their return! Kick that New Years Resolution into full gear and get running! All levels are welcome…walkers, runners, joggers! If you haven't already signed a waiver, please do so at www.runningforbrews.com.
Saturday Morning Market at Al Lang Stadium
St. Pete's favorite way to say good morning is back on Beach Drive! After spending the summer in Williams Park, the Market is back with all of the goods – and eats – to make your Saturday morning sweet. Stop by Al Lang Stadium Parking lot from 9am to 2pm. For more information, visit their website: http://saturdaymorningmarket.com/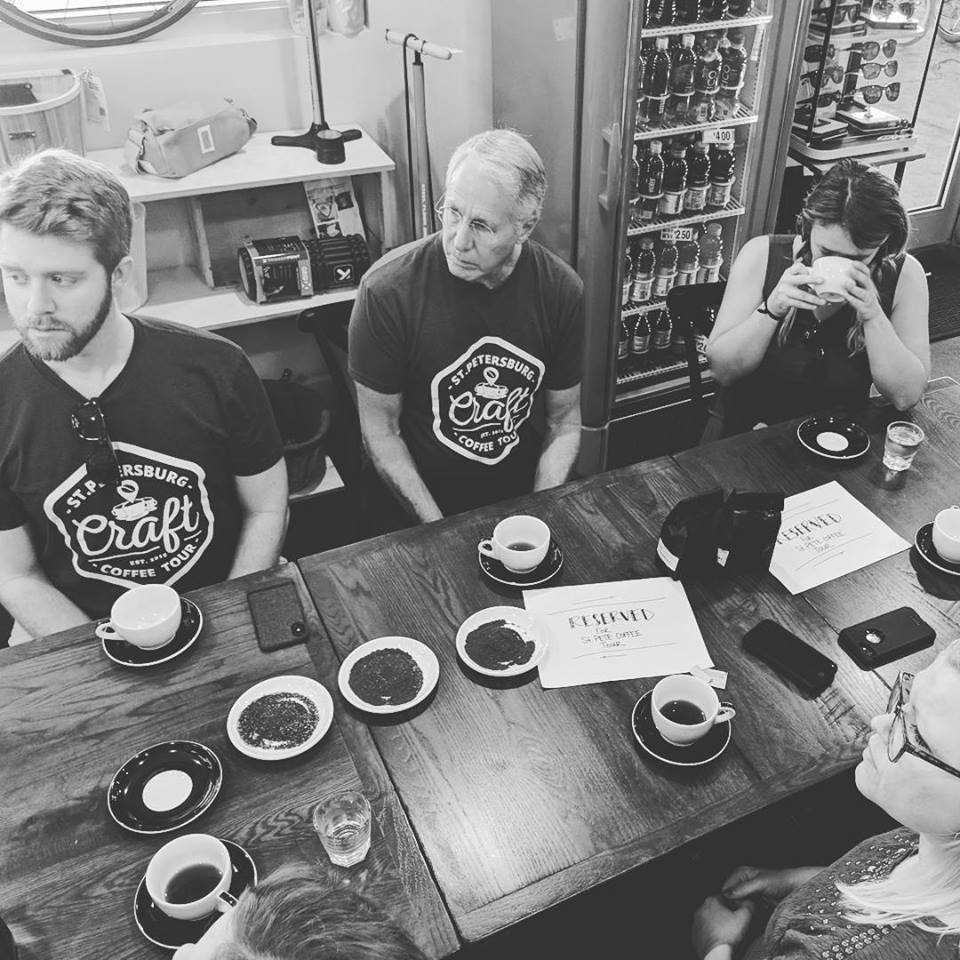 SUNDAY JAN 11TH
Betty Fox Band Good Sunday Revue at The Ale & The Witch
The Good Sunday Revue is a series hosted by the Betty Fox Band on select Sundays through the year where proceeds are raised for local charities from each show. . Each concert the Band is joined by a special guest musician and the special guests will be announced as the dates come closer. December the Good Sunday Revues raised over $1,300 for two different organizations right here in our own community. Show plays from 4pm – 7pm.
Yoga at the Dali
From 10:30-11:45am every Sunday. Join Lucky Cat Yoga every Sunday at The Dali – a remarkable environment where Dali's energy infuses the physical, mental and spiritual inspiration of yoga. Classes are held in the Raymond James Community Room or Avant-Garden, both with incredible views of the waterfront.
The Lucky Cats teach vinyasa yoga, an all-levels approach that incorporates an interplay of basic breath work, postures, meditation and relaxation. Each student is encouraged to awaken and sustain their practice at their own pace. Please arrive early on a light stomach. Don't have a mat? We have several on hand to lend.
Cost: $10 members and students, $15 non-members.
Masterpieces & Mimosas at the Dali Museum
Let's get (Sur)real. What could be better than a Spanish brunch, complete with mimosas AND the wild works of Salvador Dali? No comparison. Grab a companion for your journey into weird and wonderful from 11 to 4pm in the museum's Gala Cafe.