This weekend is LIT. SunLIT, that is. Kick off the SunLit festival off Beach Drive tonight at the Chihuly Museum. Then, saunter back over for jam packed weekend of blues, wine, and brunch of course! Check out everything you need to know below.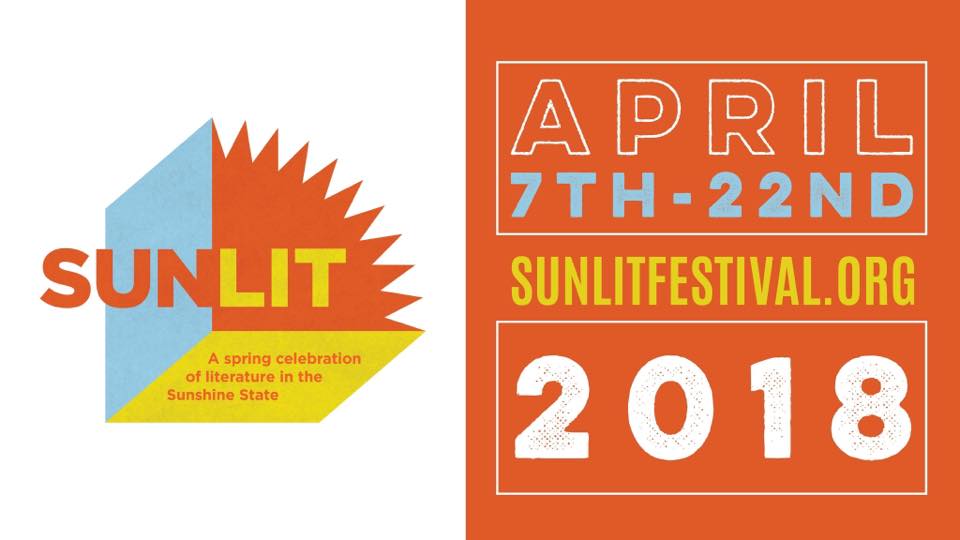 THURSDAY APRIL 5TH
Off Beach: 4th Annual SunLit Festival Kickoff Party!
Help us celebrate the kickoff of the 4th Annual SunLit Festival! Enjoy beer/wine and hors d'oeuvres, as you explore the Chihuly Collection! The SunLit Festival brings together over 35 cultural organizations and businesses for 16 days of "Litertainment." It runs April 7-22nd, 2018. Party starts at 7pm. Tickets $35.
Happy Hour with The Historian at St. Pete Museum of History's Hops & Props
Shake, Rattle and Roll with the Rev. Billy C. Wirtz at a very special Happy Hour with the Historian – Thursday, April 5th! Doors at 6pm and Program at 6:30. Cash bar provided by Hops & Props.
Billy will share the stories of Boogie Woogie and Blues. You'll find out more about the Chitlin' Circuit and the birth of Rock n Roll!
Dali/Duchamp Exhibit at the Dali Museum
The Dali/Duchamp exhibition invites you to examine the relationship between Salvador Dali and the father of conceptual art, Marcel Duchamp. The first exhibit dedicated to their friendship and its influence on the work of both artists  Dali/Duchamp explores the common ground, both personal and aesthetic, shared by these two modern icons. The exhibit brings together around 60 works, including some of Dali's most inspired and technically accomplished paintings and sculptures, and Duchamp's ground breaking assemblages and ready-mades.
ArtFlix: Marcel Duchamp – Iconoclaste et Inoxydable (Part II)
ArtFlix is a film series that features art related documentaries and feature films. In conjunction with The Dali Museum's exhibition Dali/Duchamp, ArtFlix will feature a 3-part documentary spanning the life and career of Marcel Duchamp (on the first Thursdays of March, April and May). This month: Marcel Duchamp – Iconoclaste et Inoxydable (Part II)
Fine Art after 5pm: reduced admission to The Dali Museum & MFA
Fine art can be pricey. Thursdays after 5pm, visit the Dali for just $10, and the MFA for $5. Have a glass of wine and stroll the museums for the perfect Happy Hour.
More Dali Museum information can be found here.
Museum of Fine Arts information can be found here.
Be sure to check out the MFA's Star Wars & the Power of Costume exhibit before it's gone.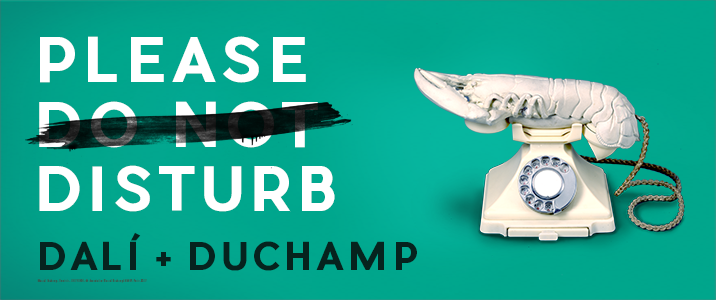 FRIDAY MARCH 2ND
April First Friday St. Pete
Join us downtown for St. Pete's biggest block party on Friday April 6th from 5:30 – 10pm on Central Ave. they're changing up the music this month with special sounds from Mixed Signal. Don't miss it!
First Friday at Locale Market
St. Pete Soul First Friday. Love grandma's homemade comfort food cookin? Locale Market is here to help soothe your soul at our St. Pete Soul First Friday on Friday, April 6th from 6-9 p.m. Vibe to the rhythm of soulful sounds while feeding on some seriously good eats from each station for $19.99. Need more to get your groove on? Add a wine and beer tasting for an additional $9.99. Tickets can be purchased here: LocaleMarket.TockTix.com
HYbar Happy Hour
Hit the bar at St. Pete's newest hotel – The Hyatt Place St. Pete. Celebrate your long week with a cold craft cocktail or local craft brew while listening to local live music! This high brow happy hour happens every Friday night, with beautiful views and great deals.  Happy Hour runs from 4:30pm-7:30pm.
Opening Reception: Dia de los Muertos: A Celebration of Life
Please join us for our Opening Reception; Dia de Los Muertos, A Celebration of Life" curated by St Petersburg-based artist, Mark Noll. Dia de los Muertos celebrates the departed. It is a joyous occasion where we remember and honor our friends and loved ones. You'll see fantastic Day of the Dead art from artists across the country. We will also have 160 Sugar Skulls made by artists, near and far, as part of a fundraiser for children's art programming. The Sugar Skulls are an incredible collection of talent with a wide range of styles. If you are in a festive mood, come dressed up for Day of the Dead. Face painting will be available from 4:30 p.m.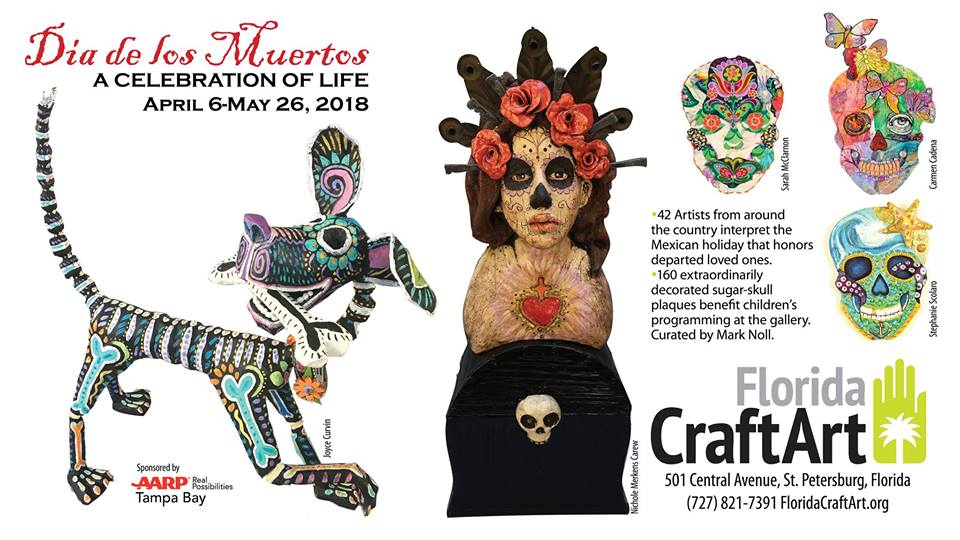 SATURDAY APRIL 6TH
Healthy St. Pete Fit City 5K + 1M Walk
Celebrate wellness with Healthy St. Pete! Healthy St. Pete is a community engagement and empowerment initiative that will help our city EAT, PLAY, SHOP, and LIVE healthier.Please join us for the Healthy St. Pete Fit City Celebration, featuring the Fit City 5K + 1 Mile Fun Walk. Tickets available here.
Dali and Beyond Film Series: Jumanji (1995)
The Dali & Beyond Film Series features an eclectic selection of films – both familiar and fantastic – with monthly themes ranging from horror, experimental and psychological to kid-friendly and world cinema. In conjunction with The Dali Museum's exhibition Dali/Duchamp, February's Dali & Beyond Film Series features documentaries that introduce the two exhibiting artists, Salvador Dali & Marcel Duchamp. This week's film: Jumanji (1995).
Running for (Coffee) Brews!
Join Run For Brews every Saturday morning at 8am for a FREE 5K run in DTSP, followed by coffee and breakfast at Mickey's Cafe on Central! The 5K is a beautiful waterfront route in downtown St. Pete… and runners receive 10% off food and drinks at Mickey's on their return! Kick that New Years Resolution into full gear and get running! All levels are welcome…walkers, runners, joggers! If you haven't already signed a waiver, please do so at www.runningforbrews.com.
Tampa Bay Blues Festival at Vinoy Park
The Tampa Bay Blues Festival returns to Vinoy Waterfront Park , on April 6, 7, & 8, in downtown St Petersburg, Florida. This award – winning festival celebrates its 24th year of bringing the best blues music to the shores of Tampa Bay. It's one of America's biggest and best blues music festivals , with stellar artists like Buddy Guy, Robert Cray, Beth Hart, Jon Nemeth, and many more.
Off Beach: St. Pete Tiny Home Festival
Come see the latest and greatest in tiny home living trends! Learn about simplifying your life and living greener and local. St Pete Tiny Home Festival & Live Local expo will feature tiny homes, micro homes, food trucks, mobile boutiques, artists, vendors, workshops, entertainment, children's activities and much more! Tickets here. 
Saturday Morning Market at Al Lang Stadium
St. Pete's favorite way to say good morning is on Beach Drive. It's full of all of the goods – and eats – to make your Saturday morning sweet. Stop by  from 9am to 2pm. For more information, visit their website: http://saturdaymorningmarket.com/
SUNDAY APRIL 7TH
Los Vinos de Dali 2018
Guests may view the galleries until 5:30, including our special Dali/Duchamp exhibition, and will enjoy auctions featuring inspiring travel experiences, indulgent health & wellness packages, beautiful jewelry, unique artwork, exclusive dining packages and more. Proceeds benefit the Museum and its educational programs. We invite you to raise a glass (or two), to socialize with other friends of the Museum, to sample foods and libations and to celebrate the coming of spring in the heart of St. Petersburg's thriving arts community.
Yoga at the Dali
From 10:30-11:45am every Sunday. Join Lucky Cat Yoga every Sunday at The Dali – a remarkable environment where Dali's energy infuses the physical, mental and spiritual inspiration of yoga. Classes are held in the Raymond James Community Room or Avant-Garden, both with incredible views of the waterfront.
The Lucky Cats teach vinyasa yoga, an all-levels approach that incorporates an interplay of basic breath work, postures, meditation and relaxation. Each student is encouraged to awaken and sustain their practice at their own pace. Please arrive early on a light stomach. Don't have a mat? We have several on hand to lend.
Cost: $10 members and students, $15 non-members.
Masterpieces & Mimosas at the Dali Museum
Let's get (Sur)real. What could be better than a Spanish brunch, complete with mimosas AND the wild works of Salvador Dali? No comparison. Grab a companion for your journey into weird and wonderful from 11 to 4pm in the museum's Gala Cafe.