Happy weekend, all! It's time to relax in your favorite ways again. Thursday is the perfect opportunity to spend time in some of the city's best museums and shop your heart out at the Royal Palm Market. Friday brings us Brazilian Night at the Iberian Rooster's Subcentral for a night of dancing and drinks. Saturday boasts a onesie bar crawl, a beer and garden tour, and (of course) the iconic Saturday Morning Market. Sunday wraps things up with the Sunday market and yoga at the Dali. Take your pick and enjoy your weekend!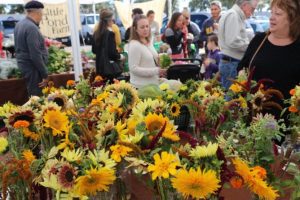 THURSDAY JANUARY 17
Fine Art after 5pm: reduced admission to The Dali Museum, MFA & Imagine Museum
Fine art can be pricey. Thursdays after 5pm, visit the Dali for just $10, the Imagine Museum for $5, and the MFA for $10. Have a glass of wine and stroll the museums for the perfect Happy Hour.
More Dali Museum information can be found here.
Museum of Fine Arts information can be found here.
Imagine Museum information can be found here.
Royal Palm Market
Enjoy live music, food, shopping and craft cocktails every Thursday at 6PM under the royal palms of St. Pete! This weekly night market is located right next to Intermezzo Coffee & Cocktails and features local artists, boutiques, handmade goods, leather goods, wood burning, clothing & accessories, specialty dog treat vendors, soaps, candles and so much more! Bring the whole family including your pets to this free, weekly event.
Amazing Scavenger Hunt Adventure – St. Petersburg
What better way is there to explore St. Pete than a city-wide scavenger hunt? Turn your smart phone into a game device and make your way through a three-hour city tour. Start at 335 2nd Ave. NE (when you're ready), and play at your own pace! The event runs from 9AM-8PM. Tickets are purchased per team and are $44. Find them here.
FRIDAY JANUARY 18
Yoga for Lunch at Station House
Unwind and renew with a mid-day Yoga break! A soulful exploration of the body and mind will leave you feeling rejuvenated and ready to embrace the rest of your day, and the weekend ahead.  In the heart of downtown St. Pete, join us for a 45 minutes flow that will get your blood pumping, body moving and soul squealing for joy! Starts at 12pm.
Brazilian Night
Join the Iberian Rooster for a night of Brazilian music and fun! DJ CK Scorpio will play Latin music all night long for all the dancing you could ask for. He will also be spinning Reggaeton, Salsa, Merengue and more in the mix. Cover is $10 and there will be drink specials all night!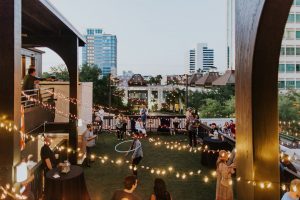 SATURDAY JANUARY 19
Saturday Morning Market
Check out this week's rendition of St. Pete's favorite way to say good morning. It's full of all of the goods – and eats – to make your Saturday morning sweet. Stop by at 101 1st Street SE between 9am and 1pm.
St. Pete Walking Mural Tour
Hear the inside stories of the making of more than 30 murals found in the Central Arts District in downtown St. Petersburg. The four-block tour begins at Florida CraftArt, 501 Central Ave., each Saturday morning at 10 a.m. and concludes at 11:30 a.m. Call 727-821-7391 or email gallery@FloridaCraftsmen.net to book a tour, which costs $19 for adults and $11 for children. A portion of the proceeds from the tours will be used to fund future murals.
We Dig St. Pete Beer and Garden Tour
Join OPEN for an afternoon of local brews and local foods! Tour five edible gardens and enjoy beers from around the city. The tour begins at Cage Brewery at 1PM and ends at 5PM. Tickets are $10 and can be purchased here.
St. Pete Tweed Ride
Want an excuse to dress in your best vintage wear? The time is now! Enjoy a leisurely bike ride throughout downtown from 2PM to 8PM dressed to impress. The ride begins at St. Pete Shuffle. Tickets are $15 for members, $20 for non-members, and can be purchased here.
2nd Annual Onesie Bar Crawl
Now's your chance to go out in public wearing your favorite onesie! Tour some of St. Pete's favorite bars in your PJs. Tickets are $25. For more information and to purchase tickets, visit here.
SUNDAY JANUARY 20
St. Pete Sunday Market
LocalShops1 will be hosting a Sunday Market at Caddy's on Central! This runs weekly from 12PM to 4PM each Sunday through April. Sip mimosas, enter raffles, and enjoy live music as you shop a variety of local vendors!
Yoga at The Dali
Bring along your yoga mat and come ready to be inspired! Join Lucky Cat Yoga at 10:30 a.m. every Sunday at The Dali Museum for yoga. Classes are held in the Raymond James Community Room or outside in the Avant-garden, both with incredible views of the waterfront. The cost to participate is $10 for members and $15 for non-members. Tickets can be purchased at the Member's desk.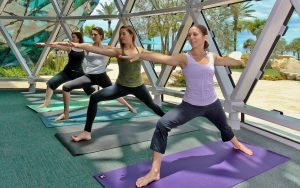 MUSEUMS
James Michaels: An American Pop Life Exhibition
The James Museum of Western and Wildlife Art brings pop art vibes to its galleries with this exhibition James Michaels: An American Pop Life. This special exhibition features Pop Expressionist and Painterly Realism paintings from Michaels, a Tampa Bay artist. The exhibit runs November 17th, 2018 through March 3rd, 2019. The museum is open daily from 10AM – 5PM and until 8PM on Tuesday evenings.
Rock & Roll Exhibition at The Florida Holocaust Museum
Explore the extraordinary life of renowned music promoter Bill Graham (1931 – 1991) who helped launch and promote the careers of countless rock & roll artists. This exhibition also traces the indomitable spirit of a man who was brought to the United States as an eleven-year-old Jewish refugee fleeing the Nazis, fueling lifelong passion and advocacy for social justice.
GLOW: The Hand-Painted Photographs of E. G. Barnhill
This special exhibition of the Museum of Fine Arts St. Pete features hand painted photographs of E. G. Barnhill (1894-1987) which offer a unique voyage into the natural splendors of Florida during the early part of the twentieth century.
Jewels of Imagination at the Museum of Fine Arts
The glittering jewelry designs of Jean Schlumberger were the epitome of mid-century elegance. Inspired by nature, his creations graced such notable style icons as Jacqueline Kennedy and Audrey Hepburn. This exhibition highlights the work of this innovative artist, placing his jewelry and objets d'art as inimitable examples of twentieth-century design. This exhibition brings together the extensive Schlumberger collection of Rachel Lambert "Bunny" Mellon, donated to the Virginia Museum of Fine Arts between 1985 and 2015. It is the largest, most comprehensive public collection of Jean Schlumberger's work in the world.
Magritte and Dali: A Surreal Exhibition
The Magritte & Dali Exhibition challenges reality with the works from the world's two most celebrated surrealists – Rene Magritte and Salvador Dali. In addition to viewing the 30+ works on display in the special exhibit, immersive installations allow you to be part of some of their most iconic pieces of art. The exhibitions runs through May 19, 2019 and tickets are available here.