There's always something to do in St. Pete, especially on the weekend! This weekend has everything from Halloween-themed events to multicultural experiences. Kick off your weekend on Thursday with Hocus Pocus in North Straub Park, or take part in a city-wide scavenger hunt that gives you the perfect reason to wander around aimlessly and explore the place we call home. Continue the celebrations on Friday with Bananas Music's Halloweird night at the Independent Bar St. Pete, or shop your heart out at the monthly Indie Night Market. Saturday marks the start of the 44th annual SPIFFS, full of food and culture from all over the world for everyone to enjoy, as well as a night of dance at the Palladium. Finally, wrap things up on Sunday with the second day of SPIFFS and Open Streets St. Pete, where you can wander around in the middle of the road WITHOUT the worry of oncoming cars. Be sure to check out these great events this weekend, and have fun!

THURSDAY OCTOBER 25
HYbar Trivia Thursdays
If you enjoy trivia, check out the HYbar for Trivia Thursdays! Playing is free and the top 3 teams win prizes. The event includes happy hour pricing from 5PM to 7PM, meaning $4 local draft beers and Canvas wines!
Fine Art after 5pm: reduced admission to The Dali Museum, MFA & Imagine Museum
Fine art can be pricey. Thursdays after 5pm, visit the Dali for just $10, the Imagine Museum for $5, and the MFA for $5. Have a glass of wine and stroll the museums for the perfect Happy Hour.
More Dali Museum information can be found here.
Museum of Fine Arts information can be found here.
Imagine Museum information can be found here.
St. Pete Store's 3rd Anniversary Party
The St. Pete Store turns three, so of course there's a celebration! From 5 to 7pm, check out the festivities and enjoy a 10% off discount of everything in the store. Food and drinks will also be available. For more information, call Shelli at 727-388-0687.
Amazing Scavenger Hunt Adventure
What better way is there to explore St. Pete than a city-wide scavenger hunt? Turn your smart phone into a game device and make your way through a three-hour city tour. Start at 335 2nd Ave. NE (when you're ready), and play at your own pace! The event runs from 9AM-8PM. Tickets are purchased per team and are $44. Find them here.
Movies in the Park: Hocus Pocus
Enjoy a free movie underneath the stars every Thursday in October in North Straub Park in downtown St. Pete. Grab a blanket, low lying chair and a picnic to enjoy music beginning at 6 p.m. by King Complex and tonight's feature, 'Hocus Pocus' starting at dark. Refreshments will be available for purchase.
James Museum of Western & Wildlife Art Presents "Art and the Animal"
A special exhibition featuring premier wildlife art from artists around the world! Organized in collaboration with The Society of Animal Artists, "Art and the Animal" will feature over 100 paintings and sculptures, with select art available for purchase. This exhibition is on display at the James Museum of Western & Wildlife Art in downtown St. Pete from July 28 – October 23, 2018.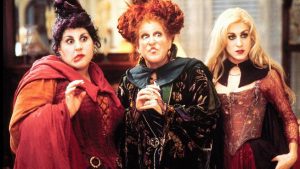 FRIDAY OCTOBER 26
HYbar Happy Hour
Hit the bar at St. Pete's newest hotel – The Hyatt Place St. Pete. Celebrate your long week with a cold craft cocktail or local craft brew while listening to local live music! This high brow happy hour happens every Friday night, with beautiful views and great deals.  Happy Hour runs from 4:30pm-7:30pm.
St. Pete Indie Market
Shop this monthly night market featuring 50+ vendors by artists, indie designers, vintage collectors, jewelers and more local makers. Plus enjoy good music and craft cocktails by Ichicoro Ane. This monthly makers faire showcases the best of all things indie on the multiple levels of trendy event space that Station House St. Pete has to offer. Come out from 6 – 10 p.m. for an evening supporting St. Pete's local arts & culture.
Art Fridays at the Vinoy
Visit the Vinoy Renaissance this Friday night from 5:30PM-7:30PM for a free art show! Meet the artist and view their works while supporting the local art community.
Halloweird 2018
Hosted by Bananas Music and Indie St. Pete, come check out a night of Halloween-themed dancing! All music will be spun on vinyl at the hands of DJs Fresh Step, Meow-Mix-A-Lot, and Wonderbread. Come dressed to impress in your favorite costume and enjoy craft beers and wine, as well as spooky-themed drinks for the spirit of the season. The event will take place from 10PM to 1AM at the Independent Bar St. Petersburg.
Storytellers Exhibition at the Chihuly Collection
This narrative driven glass exhibition is on display at the Chihuly Collection from June 8 – Oct 31. Tickets are included with general admission and can be purchased online or in person.
SATURDAY OCTOBER 27
Saturday Morning Market
Check out this week's rendition of St. Pete's favorite way to say good morning. It's full of all of the goods – and eats – to make your Saturday morning sweet. Stop by at 101 1st Street SE between 9am and 1pm.
SPIFFS
It's that time of the year again! This year boasts the 44th annual St. Petersburg International Folk Fair, showcasing international culture from over 36 organizations. Enjoy international food and cultural representation in Vinoy Park all weekend! Tickets are $10/day, with free admission for children under 6 and discounted student tickets at the door. Tickets can be purchased here (make sure you purchase for the right day!).
Poolside Yoga and Brunch
If there weren't enough yoga options for you already, here's another: poolside yoga at the Hollander Hotel at 8:30 followed by brunch. Salute the sun with Allison Moonbeam Archer then cool off in the Hollander Hotel Downtown St Petersburg's beautiful pool. All levels are welcome for this slow flow class and mats will be provided as needed. $5 Body Electric monthly and annual members; $10 pre-registered; $15 at the door.
St. Pete Walking Mural Tour
Hear the inside stories of the making of more than 30 murals found in the Central Arts District in downtown St. Petersburg. The four-block tour begins at Florida CraftArt, 501 Central Ave., each Saturday morning at 10 a.m. and concludes at 11:30 a.m. Call 727-821-7391 or email gallery@FloridaCraftsmen.net to book a tour, which costs $19 for adults and $11 for children. A portion of the proceeds from the tours will be used to fund future murals.
St. Pete Shares the Stage
As part of the St. Petersburg Festival of the Arts, visit The Palladium for a night of dance. The night features performances by d r I f t, a duet by Helen Hansen French and Alex Jones, a solo by Kellie Harmon of Rogue Dance, and various guest companies such as Sarasota Contemporary Dance with Kristin O'Neal's Sweet Suite, Tampa City Ballet with If I Cry, Si Te Lloro, and Alex Jones's world premiere of projectALCHEMY. Tickets are $20 in advance, $25 the day of the show, and $10 for all students (ID required for college students) and can be purchased here.
Annual Yelloween Spooktacular
The historic Vinoy Renaissance St. Petersburg Resort & Golf Club will transform into a haunted hideaway for its fourth annual Yelloween party. Named for the yellow label of its champagne sponsor, Veuve Clicquot, party-goers will enjoy live entertainment by DJ CR, five food stations and a glass of Vueve Clicquot. Costume contests will be conducted throughout the night and first, second and third place prizes will be awarded to partygoers with the most outstanding outfits.   Individuals dressed in costume or masquerades will be eligible to win a Veuve Clicquot prize package. Tickets for this magical night are $80 for non-members, $63.69 for classic Club members and $53.41 for premier Club members.
This Is Not a Selfie Exhibition at MFA St. Pete
In the current "Age of the Selfie," this exhibition offers a compelling look at the primacy and variety of expressions within self-portraiture through the eyes of an artist. This exhibition features artists who expand the domains of self-portraiture by blurring the distinction between reality and fantasy, artifice and authenticity, and public and private imagery. This Is Not a Selfie provides an opportunity to view the remarkably innovative and diverse methods photographers use, offering new meanings into our own understanding of the self.
Rock & Roll Exhibition at The Florida Holocaust Museum
Explore the extraordinary life of renowned music promoter Bill Graham (1931 – 1991) who helped launch and promote the careers of countless rock & roll artists. This exhibition also traces the indomitable spirit of a man who was brought to the United States as an eleven-year-old Jewish refugee fleeing the Nazis, fueling lifelong passion and advocacy for social justice.
SUNDAY OCTOBER 28
Yoga at The Dali
Bring along your yoga mat and come ready to be inspired! Join Lucky Cat Yoga at 10:30 a.m. every Sunday at The Dali Museum for yoga. Classes are held in the Raymond James Community Room or outside in the Avant-garden, both with incredible views of the waterfront. The cost to participate is $10 for members and $15 for non-members. Tickets can be purchased at the Member's desk.
Open Streets St. Pete
Bike, stroll and roll in open, car-free roads in St. Pete! From 11 a.m. – 4 p.m., St. Pete is shutting down the road so you can enjoy food, music and shopping. The welcome area is at Albert Whitted Park.
Masterpieces & Mimosas at the Dali Museum
Let's get (sur)real. What could be better than a Spanish brunch, complete with mimosas AND the wild works of Salvador Dali? No comparison. Grab a companion for your journey into weird and wonderful from 11 to 4pm in the museum's Gala Cafe.
SPIFFS
It's that time of the year again! This year boasts the 44th annual St. Petersburg International Folk Fair, showcasing international culture from over 36 organizations. Enjoy international food and cultural representation in Vinoy Park all weekend! Tickets are $10/day, with free admission for children under 6 and discounted student tickets at the door. Tickets can be purchased here (make sure you purchase for the right day!).
St. Pete Sunday Market
LocalShops1 will be hosting a Sunday Market at Caddy's on Central! This runs weekly from 12PM to 4PM each Sunday through April. Sip mimosas, enter raffles, and enjoy live music as you shop a variety of local vendors!
Six Dollar Sundays at the St. Petersburg Museum of History
Visit the St. Petersburg Museum of History for just $6! This deal has returned and continues through the end of the year. Be sure to take advantage of this and learn about the history of our beautiful city.
Trivia Night at the Hollander Hotel
Join the Hollander Hotel in the Tap Room every Sunday through December 23rd for trivia night! The top three winning teams earn $50, $35, and $15 in Tap House Bucks.
The event takes place from 6PM to 10PM.
Clyde Butcher: Visions of Dali's Spain
To create this special exhibition, The Dali invited Clyde Butcher, the renowned nature photographer often called "Florida's Ansel Adams," to explore and visually document Salvador Dali's homeland. Clyde Butcher: Vision's of Dali's Spain provides a technically brilliant, epically scaled view of Dali's beloved environs,  to creates a euphoric experience of immersion.