June is here. The sweetness (and humidity) of summer is in the air, and its another beautiful weekend in St. Pete. With all of the wonderful festivities, let's hope the weather holds up during this first weekend of hurricane season. We've got fresh catch fish openings, yoga all over town, soccer and fine arts to entertain us. Don't miss a thing with the guide below.

FRIDAY JUNE 1
Yoga for Lunch at Station House
Unwind and renew with a mid-day Yoga break! A soulful exploration of the body and mind will leave you feeling rejuvenated and ready to embrace the rest of your day, and the weekend ahead.  On a rooftop oasis in the heart of downtown St. Pete, join us for a 45 minutes flow that will get your blood pumping, body moving and soul squealing for joy! Class is donation-based. 12pm at Station House (260 1st Ave S).
St. Petersburg Opera: Verdi's La Traviata at the Palladium
Dying from tuberculosis, the courtesan Violetta Valery grasps at one last chance for love when she meets the country boy Alfredo. Their romantic idyll is interrupted by his status-conscious father who persuades Violetta to sacrifice her love for his family's reputation. It's not going to end happily for Violetta, but she gets to sing some of the greatest arias ever written; Verdi pulled out all the dramatic stops for her and for Alfredo. It's one of the ten most popular operas of all time for very good reasons. You'll want to get tickets fast! Sunday's performance is already sold out. Tickets available here.
June First Friday St. Pete
Celebrate the upcoming Summer Solstice with drinks from Terrapin Craft Beer & Titos Handmade Vodka.  This month will feature music from 22N. Join us downtown for St. Pete's biggest block party on Friday June 1st from 5:30 – 10pm on Central Ave. Don't miss it!
Art Fridays at The Vinoy®
Bella Unica Art Gallery & Events is bringing an art show to The Vinoy® Renaissance St. Petersburg Resort & Golf Club. Every Friday night the hotel will showcase one of our local artists in their main lobby from, 5:30 PM-7:30 PM. It's a great way to introduce local talent to the guests and show their creative process. Hotel is looking for a way not only to entertain their guests but also to support our thriving local art community. Read about the artist: https://bellaunica.com/collectors-lounge-helmut-preiss/
Off Beach: Trophy Fish Grand Opening (2060 Central Ave)
Head over to Trophy Fish in the Grand Central District for their grand opening with (of course) fresh, local fish! Get the first taste of their food, sip on craft boat drinks, and check out our space as we celebrate all night 🥂 They'll also be giving away a Plymouth gin bartending kit. Tickets available here.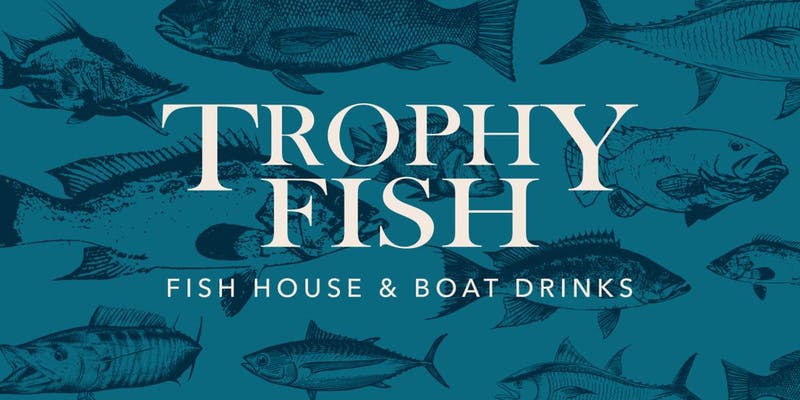 SATURDAY JUNE 2
Running for (Coffee) Brews!
Join Run For Brews every Saturday morning at 8am for a FREE 5K run in DTSP, followed by coffee and breakfast at Mickey's Cafe on Central! The 5K is a beautiful waterfront route in downtown St. Pete… and runners receive 10% off food and drinks at Mickey's on their return! Kick that New Years Resolution into full gear and get running! All levels are welcome…walkers, runners, joggers! If you haven't already signed a waiver, please do so at www.runningforbrews.com.
Saturday Morning Market at Al Lang Stadium
St. Pete's favorite way to say good morning is on Beach Drive. It's full of all of the goods – and eats – to make your Saturday morning sweet. Stop by  from 9am to 2pm. For more information, visit their website: http://saturdaymorningmarket.com/
Tampa Bay Rowdies vs. Atlanta United 2
2018 Rowdies Home Game 5 Tampa Bay Rowdies vs. Atlanta United 2 Saturday, June 2nd, 2018 @ 07:30 PM EST Al Lang Stadium Gates Open at 06:30 PM EST Guests with Student and/or Military Tickets: ID will be required at Stadium entry For Military Priced Tickets, please call (727) 222-2000 For Group Tickets, please call (727) 521-7267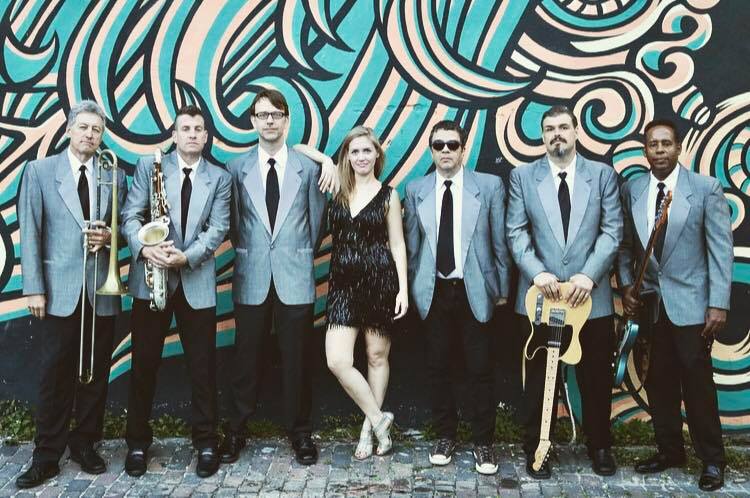 SUNDAY JUNE 3
Betty Fox Band Last Good Sunday Revue at the Ale & The Witch
This will be Betty Fox Band's Last Good Sunday Revue of the Season before taking the summer months off. The Good Sunday Revue is a continuing series with the Band in which 100% of their tips and CD sales are donated to a local charity organization in our Community. The series has been running since October 2012 and takes a break during the Summer time frame as temperatures and rains derail Sunday afternoons. 5-8pm at the Ale & the Witch
Marly Music: Trio Solisti at the Museum of Fine Arts St. Petersburg
Called "the most exciting piano trio in America" by The New Yorker, Trio Solisti returns to the MFA to present a dynamic performance. Highlights from their 2017-2018 season include a performance of Beethoven's Triple Concerto with the Wisconsin Philharmonic and conductor Alexander Platt, and appearances at Lincoln Center's Mostly Mozart Festival. Tickets are issued on a first come, first served basis. Tickets include general Museum admission.
$25 for Adult (Non-Marly Music Society Members)
Yoga at the Dali
From 10:30-11:45am every Sunday. Join Lucky Cat Yoga every Sunday at The Dali – a remarkable environment where Dali's energy infuses the physical, mental and spiritual inspiration of yoga. Classes are held in the Raymond James Community Room or Avant-Garden, both with incredible views of the waterfront.
The Lucky Cats teach vinyasa yoga, an all-levels approach that incorporates an interplay of basic breath work, postures, meditation and relaxation. Each student is encouraged to awaken and sustain their practice at their own pace. Please arrive early on a light stomach. Don't have a mat? We have several on hand to lend.
Cost: $10 members and students, $15 non-members.
Masterpieces & Mimosas at the Dali Museum
Let's get (Sur)real. What could be better than a Spanish brunch, complete with mimosas AND the wild works of Salvador Dali? No comparison. Grab a companion for your journey into weird and wonderful from 11 to 4pm in the museum's Gala Cafe.