Wondering what to do in St. Pete this weekend? Despite Mother Nature's attempts to freeze us (and the rest of the nation) out, it's shaping up to be another sunny weekend in St. Pete. Lively and "iLuminate"-ing (pun-intended) performances abound at the Mahaffey Theater, ranging from spoofing Game of Thrones to Martin Short & Steve Martin (along with his folk band!). The city offers yet another glorious food festival – St. Pete Beer and Bacon (yes we said beer AND bacon), there's yoga all over town, and much more. Don't miss a thing with this week's edition of the Weekender.

THURSDAY JAN 18TH
Fine Art after 5pm: reduced admission to The Dali Museum & MFA
Fine art can be pricey. Thursdays after 5pm, visit the Dali for just $10, and the MFA for $5. Have a glass of wine and stroll the museums for the perfect Happy Hour.
More Dali Museum information can be found here.
Museum of Fine Arts information can be found here.
Be sure to check out the MFA's Star Wars & the Power of Costume exhibit before it's gone. 
Opera at The Dali
Experience Opera at The Dalí, a collaboration with St. Petersburg College. Opera at The Dalí introduces audiences to emerging opera artists through dynamic 30-minute performances every month. Performances are free to the public. Opera is performed from the Spiral Staircase. The performance starts at 6:00pm.
iLuminate at the Mahaffey Theater
Audiences will see dancers in electrified glow-in-the dark suits performing dynamic routines and illusions on a darkened stage. iLuminate is the brainchild of Miral Kotb, a woman whose true passions in life are dance and software engineering. In 2009, Miral combined her two passions to create the patented iLuminate technology that enables the performers to produce explosive, unique performances. Performance starts at 7:30pm. Tickets here.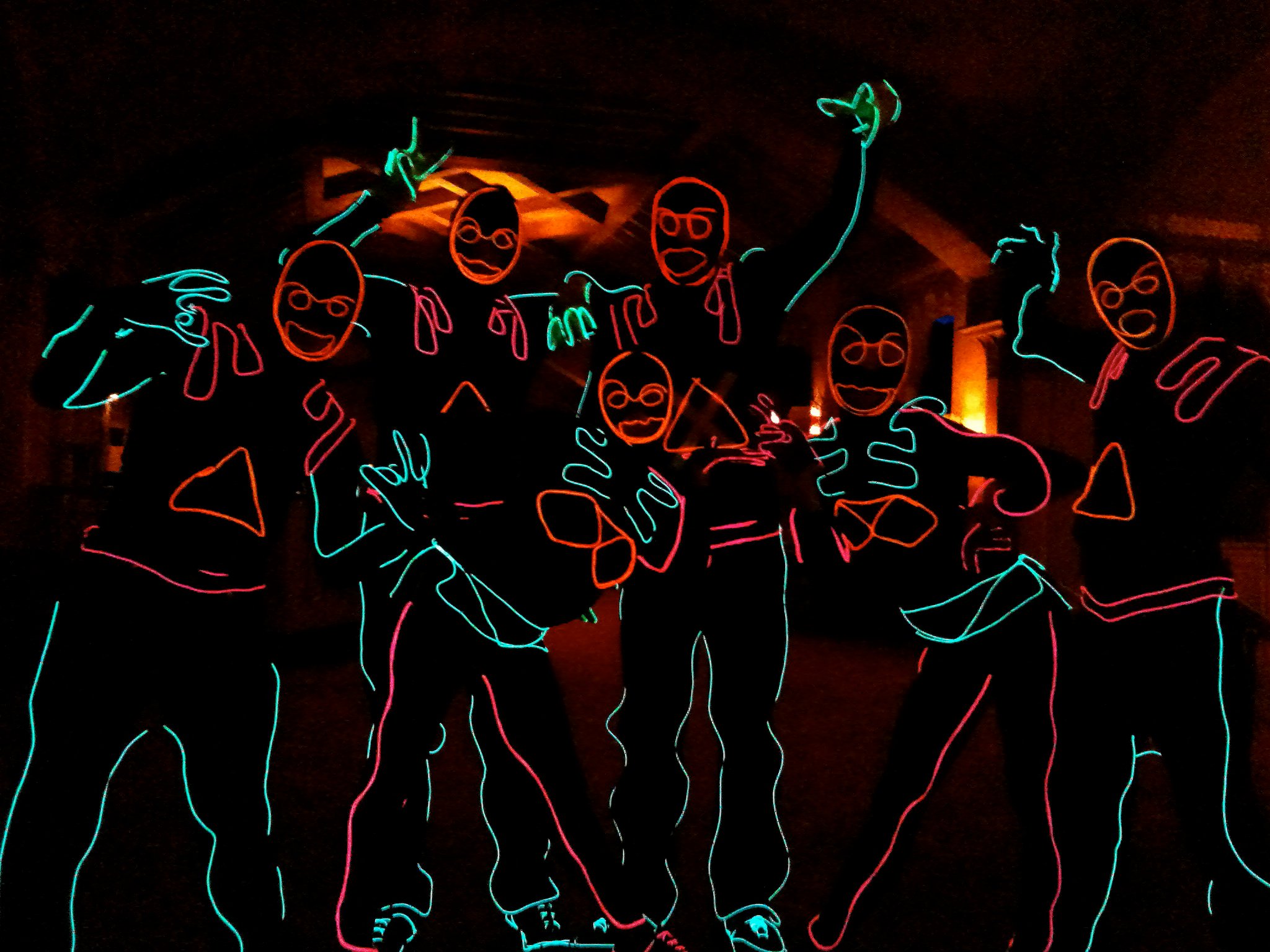 FRIDAY JAN 19TH
Steve Martin and Martin Short at the Mahaffey
Expect an evening of nonstop laughs when Steve Martin, Martin Short, the Steep Canyon Rangers, and JEff Babko perform in St. Petersburg at the Mahaffey Theater. Martin and Short have famously shared the spotlight in films like "Three Amigos," and "Father of the Bride" and are now on the road together, sharing their latest collaboration with fans around the country. Tickets here.
St. Pete Craft Beer & Bites Tour
Craft beer enthusiasts, upscale fine dining, Florida casual… there's a tour for everyone! Experience the food and beer scene in St. Pete during a 3 hour walking tour that will offer you the opportunity to meet the chefs and owners of one of a kind restaurants, breweries and shops. St. Pete Craft Beer & Bites Tours available every Friday 5 pm – 8 pm between now and March 2018. Limited tickets available, book your tour now.
HYbar Happy Hour
Hit the rooftop of St. Pete's newest hotel – The Hyatt Place St. Pete. Celebrate your long week with a cold craft cocktail or local craft brew while listening to local live music! This high brow happy hour happens every Friday night, with beautiful views and great deals.  Happy Hour runs from 4:30pm-7:30pm.

SATURDAY JAN 20TH
Dali and Beyond Film Series: Midnight in Paris
The Dalí & Beyond Film Series features an eclectic selection of films – both familiar and fantastic – with monthly themes ranging from horror, experimental and psychological to kid-friendly and world cinema. Before we bid adieu to our special exhibition, Dalí and Schiaparelli, we invite you to enter Schiaparelli's world of early 20th century Paris during this month's Saturday films. This week: Midnight in Paris.
St. Pete Beer & Bacon Festival at Vinoy Park
St Pete Beer and Bacon at Vinoy Park will feature tons of bacon-centric dishes, over 60 craft beers & 20+ cocktails to sample, live music, games, fun & prizes. This is a family friendly event for adults and kids 11+ with discounted tickets for those underage. The fun starts at 1pm and goes til 6pm at Vinoy Park.
Sundial: Free Yoga and Sidewalk Sale
For the love of yoga! Head to the courtyard at Sundial St. Pete for the largest FREE outdoor yoga event each third Saturday of the month. Check-in starts at 8:30 a.m. and the yoga session will begin at 9 a.m. This month's instructor will be Body Electric Yoga Company's Rachel Miller, "She's a workout warrior, a mighty mouse, and a sharp cookie, so bring your A-game to class and get ready to sweat and learn!" Afterwards, enjoy the Sidewalk Sale from 10am-12pm. Click here to pre-register: bit.ly/sundialyoga
Running for (Coffee) Brews!
Join Run For Brews every Saturday morning at 8am for a FREE 5K run in DTSP, followed by coffee and breakfast at Mickey's Cafe on Central! The 5K is a beautiful waterfront route in downtown St. Pete… and runners receive 10% off food and drinks at Mickey's on their return! Kick that New Years Resolution into full gear and get running! All levels are welcome…walkers, runners, joggers! If you haven't already signed a waiver, please do so at www.runningforbrews.com.
Saturday Morning Market at Al Lang Stadium
St. Pete's favorite way to say good morning is back on Beach Drive! After spending the summer in Williams Park, the Market is back with all of the goods – and eats – to make your Saturday morning sweet. Stop by Al Lang Stadium Parking lot from 9am to 2pm. For more information, visit their website: http://saturdaymorningmarket.com/
Low Country Boil at Locale Market
Celebrate the South from 5-8 p.m. in the Sundial St. Pete courtyard. Tickets are $14.99 in advance (until 4 p.m. the day of the event) and $16.99 at the door. Visit LocaleMarket.TockTix.com to reserve your spot now! MENU: – Gulf Shrimp – Fresh Crawfish – Local 2 Docks Clams – Prince Edward Island Mussels – House-made Alligator Andouille Sausage – New Potatoes – Corn on the Cob  – Cocktail Sauce, Secret Sauce, Fresh Lemon
Musical Thrones – A Musical Parody at The Mahaffey
This show brings your most beloved and be-hated characters to life as fans journey through all six seasons of the Emmy award-winning Game of Thrones series. Sing and dance along with Daenerys and her dragons, Tyrion, Joffrey and all the jolly members of the Lannister and Stark families in this love letter to fans. You will be transported to Thrones' magical locations where musical theater comics leave no joke unturned. This show is preparing for battle so saddle up and come on down to King's Landing – and hold onto your swords. The show starts at 8pm.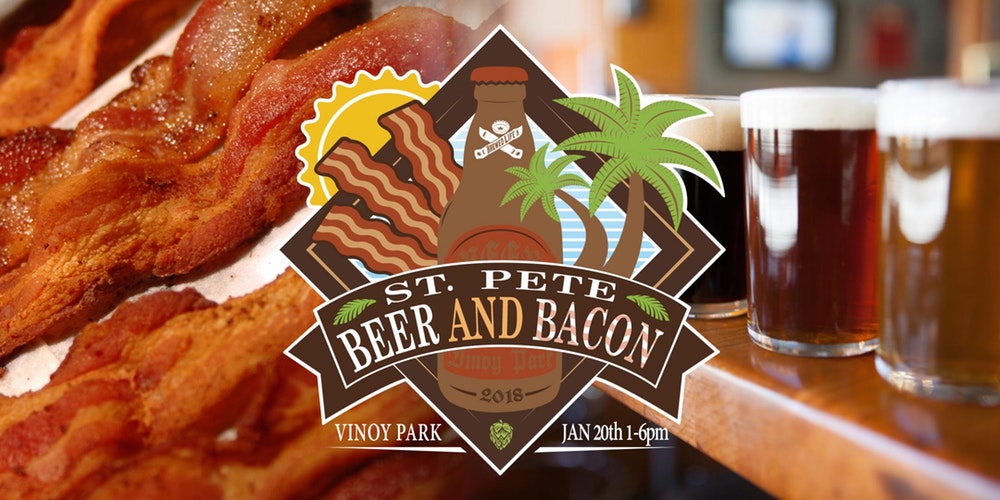 SUNDAY JAN 21ST
Betty Fox Band Good Sunday Revue at The Ale & The Witch
The Good Sunday Revue is a series hosted by the Betty Fox Band on select Sundays through the year where proceeds are raised for local charities from each show. . Each concert the Band is joined by a special guest musician and the special guests will be announced as the dates come closer. December the Good Sunday Revues raised over $1,300 for two different organizations right here in our own community. Show plays from 4pm – 7pm.
Women's March 2018 at William's Park
On January 21, 2018, the one-year anniversary of the largest political protest in recent U.S. history, Women's March Florida will lead a statewide "Day of Action" to bring awareness and support to some of our most marginalized communities. They'll be collecting donations to our nearby sister islands that were affected this hurricane season; Puerto Rico, the U.S. Virgin Islands, and the Florida Keys as well as focus on expanding voter access and registration, a crucial step towards meaningful change. See the Facebook group for St. Petersburg here: https://www.facebook.com/events/1527046680716939/
Yoga at the Dali
From 10:30-11:45am every Sunday. Join Lucky Cat Yoga every Sunday at The Dali – a remarkable environment where Dali's energy infuses the physical, mental and spiritual inspiration of yoga. Classes are held in the Raymond James Community Room or Avant-Garden, both with incredible views of the waterfront.
The Lucky Cats teach vinyasa yoga, an all-levels approach that incorporates an interplay of basic breath work, postures, meditation and relaxation. Each student is encouraged to awaken and sustain their practice at their own pace. Please arrive early on a light stomach. Don't have a mat? We have several on hand to lend.
Cost: $10 members and students, $15 non-members.
Masterpieces & Mimosas at the Dali Museum
Let's get (Sur)real. What could be better than a Spanish brunch, complete with mimosas AND the wild works of Salvador Dali? No comparison. Grab a companion for your journey into weird and wonderful from 11 to 4pm in the museum's Gala Cafe.