Winter is coming, Floridian friends…
It may not feel like it, but a cold front is coming in, just in time to chill your weekend, and give some much needed relief from those hot afternoons. This weekend is filled with holiday activities, and you might even get to wear your Christmas sweater! Holiday boat parades, an evening with Sting, pop-up markets, and more coming your way. Stay tuned!
THIS WEEKEND…
Snow is falling every night at Sundial
The perfect way to get in the holiday spirit – bring your friends and family to Sundial and join us for nightly snow between 6pm–9pm from now through December 24th. Watch our Christmas courtyard come to life as flurries take place every half hour, with plenty of opportunities to catch the holiday spectacle. Visitors can also sit in Santa's lap and take photos every Saturday and Sunday.
THURSDAY DEC. 7TH
Fine Art after 5pm: reduced admission to The Dali Museum & MFA
Fine art can be pricey. Thursdays after 5pm, visit the Dali for just $10, and the MFA for $5. Have a glass of wine and stroll the museums for the perfect Happy Hour.
More Dali Museum information can be found here.
Museum of Fine Arts information can be found here.
Artflix: White Christmas at the Dali
ArtFlix is a film series that features art related documentaries and feature films. In conjunction with The Dalí's exhibition Dalí & Schiaparelli, ArtFlix will feature films with extraordinary costumes, curated by Tampa Bay fashion gurus. Special for this exhibition, each month's ArtFlix film will be introduced by fashion experts who will speak about their chosen film's unique fashion and how the film impacted their own fashion aesthetics. This event starts at 6pm.
Downtown St. Pete Night Market at Wine Madonna
Shop and sip in the Wine Madonna courtyard! Vendors, music, beer and wine will be available to make this holiday shopping event extra special for you and yours. Wine Madonna 111 2nd Ave NE, St. Pete, FL. 6pm-10pm.
Florida Sheriff Youth Ranch: Young Artists of Florida Exhibition at the MFA
The MFA celebrates its third year of providing an inspirational and creative environment for children and cottage parents at the Florida Sheriffs Youth Ranches. Arts supporter Thomas Ris initiated this six-month program to bring together local artists and participants from the Youth Ranches. The goal is to help people experience the transformative power of art through hands on projects. FREE with admission. RSVP Required. 6pm-8pm.
FRIDAY DEC. 8TH
Tampa Bay Waterkeeper Kickoff Party at The Ale & The Witch
Come meet your new Tampa Bay Waterkeeper while enjoying delicious craft brews and live music from local blues legend TC Carr and Bolts of Blue! Learn more about the work they'll be doing to ensure fishable, swimmable, and drinkable water throughout Tampa Bay. Ale & The Witch 111 2nd Ave NE, 6pm-9pm.
98 Degrees at Christmas at the Mahaffey Theater
Relive one of your favorite '90s boy band experiences. Celebrate the holidays with 98º this year. Renowned for their signature, R&B-tinged harmonies, the quartet is coming to town as part of a national tour to introduce their new album "LET IT SNOW." Their critically-acclaimed "This Christmas" was a multi-platinum album. Tickets are on sale here, show starts at 8pm.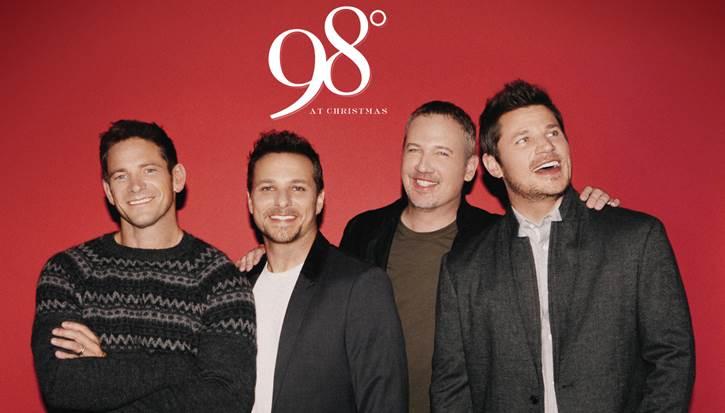 The Florida Orchestra "An Intimate Evening with Sting"
The buzz over this anniversary celebration concert has been going for months – now the show is finally here! Going all out for its 50th anniversary, The Florida Orchestra will feature a performance by world-renowned musician Sting at its gala concert, under the baton of Music Director Michael Francis. Expect 90 minutes of the 16-time Grammy winner's most celebrated hits re-imagined and arranged for an orchestra, including Every Little Thing She Does Is Magic, Englishman In New York, Roxanne, Every Breath You Take and Fields Of Gold, among many others. Some arrangements are from Sting's widely acclaimed Symphonicities album. Show is sold out, and starts at 7pm.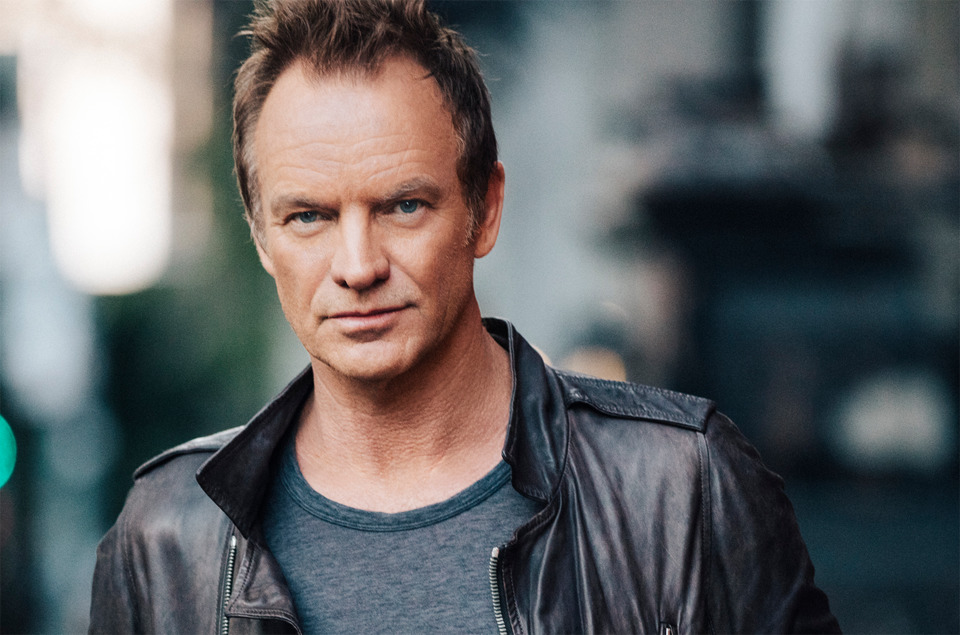 SATURDAY DEC. 9TH
Saturday Morning Market at Al Lang
St. Pete's favorite way to say good morning is back on Beach Drive! After spending the summer in Williams Park, the Market is back with all of the goods – and eats – to make your Saturday morning sweet. Stop by Al Lang Stadium Parking lot from 9am to 2pm. For more information, visit their website: http://saturdaymorningmarket.com/
2017 Annual Lighted Boat Parade
Biggest and longest running Holiday Lighted Boat Parade on Tampa Bay! Sit around the beautiful Vinoy Boat Basin and watch dozens of decorated boats sail by. Bring chairs, plenty of concessions and activities for the kids! Catch a glimpse of the boats throughout the downtown waterfront. Don't miss it! Parade starts at 5pm.
Off Beach: Holiday Indie Pop-up at Bandit Coffee Co.
The holidays are right around the corner! Their very popular, very beloved Indie Market will feature 100+ Vendors featuring artists and makers, vintage collectors, plants, handcrafted goods, small business, food and more! This market runs from 10am – 2pm.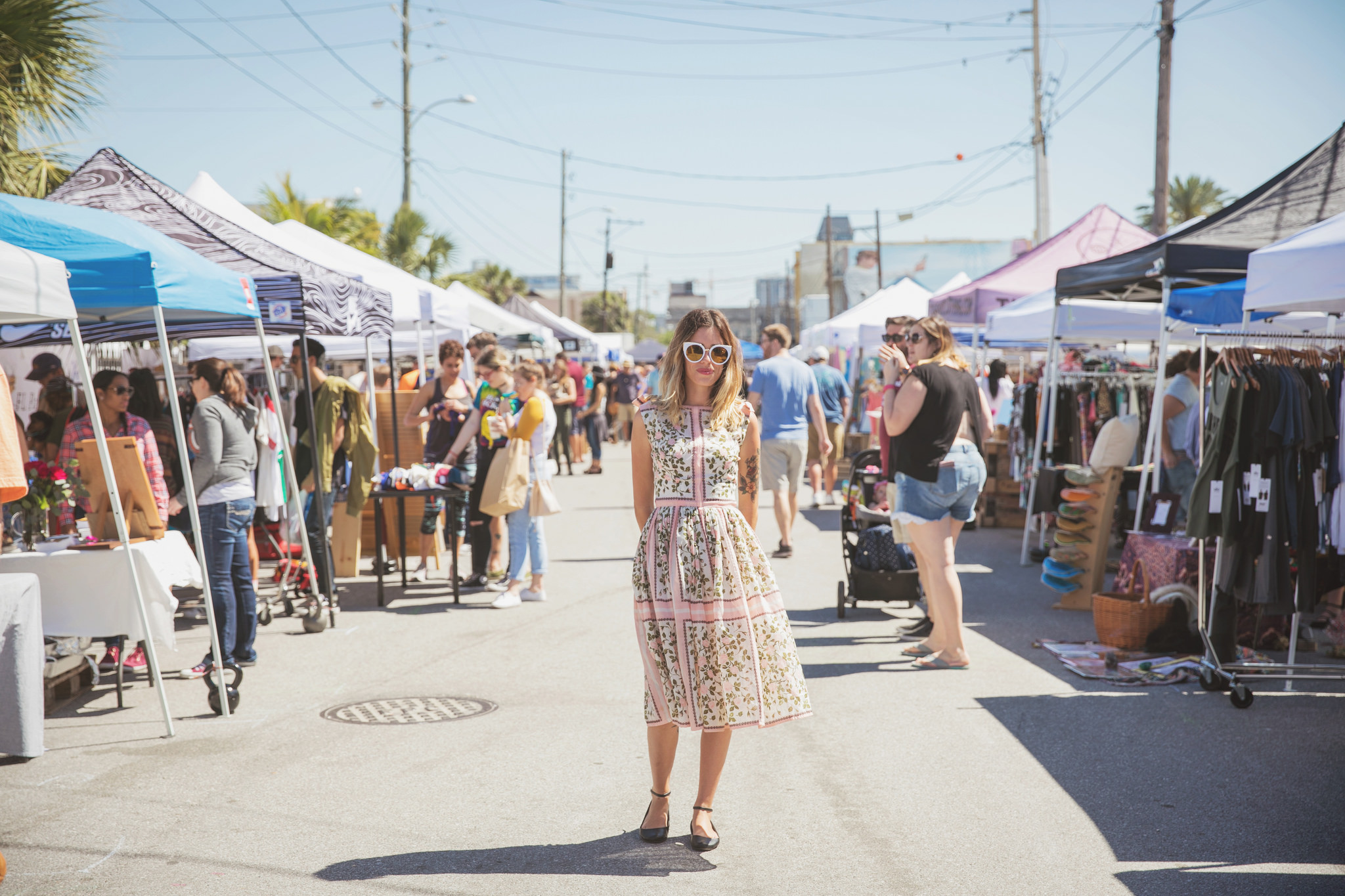 SUNDAY DEC. 3RD
Winter Concert with Chorus Angelorum at the MFA
Join Chorus Angelorum at the Museum of Fine Arts as we ring in the holiday season with tidings of good cheer! Admission to the concert is free with admission to the museum. General museum admission is free for AARP members! Come one and all to celebrate and feel jolly! Museum of Fine Arts, 2pm-3pm.
Yoga at the Dali
From 10:30-11:45am every Sunday. Join Lucky Cat Yoga every Sunday at The Dali – a remarkable environment where Dali's energy infuses the physical, mental and spiritual inspiration of yoga. Classes are held in the Raymond James Community Room or Avant-Garden, both with incredible views of the waterfront.
The Lucky Cats teach vinyasa yoga, an all-levels approach that incorporates an interplay of basic breath work, postures, meditation and relaxation. Each student is encouraged to awaken and sustain their practice at their own pace. Please arrive early on a light stomach. Don't have a mat? We have several on hand to lend.
Cost: $10 members and students, $15 non-members.
Masterpieces & Mimosas at the Dali Museum
Let's get (Sur)real. What could be better than a Spanish brunch, complete with mimosas AND the wild works of Salvador Dali? No comparison. Grab a companion for your journey into weird and wonderful from 11 to 4pm in the museum's Gala Cafe.