As April comes to a close, St. Pete ramps up its game. You couldn't ask for a more jam-packed weekend. Between Sunscreen Film Festival, the grand opening of the highly anticipated James Museum, and MFA's 11th Annual Painting in the Park event, there is truly something for everyone this weekend. At the center of it all, Beach Drive.

All Weekend Long
Sunscreen Film Festival 2018
April 26 – 29 http://sunscreenfilmfestival.com/
VIP Pass 2018 Sunscreen Film Festival
Access to all Films, All Parties, All Workshops, All Celebrity Events from April 26-April 29, 2018.
Full schedule of Films and Workshops everyday starting on the 26th.
Access to the Opening Night Pre-Party, Red Carpet and After Party, Friday Filmmakers Party, Saturday Awards Ceremony and Karaoke After Party! Pass is good for every film during the fest. Pass includes all workshops. Workshops include panels by top Hollywood actors, producers, screenwriters and filmmakers. Producing workshops, Screenwriting workshops, Hollywood actor's workshops, Film Distribution Workshops and more!
Buy yours here.
James Museum of Western and Wildlife Art Grand Opening
Take in the sights and sounds of the American West without leaving Florida! Celebrate the opening of St. Petersburg's newest cultural destination. See traditional Native American dancers perform, enjoy live music, hear renowned artists speak about their work, and explore the museum's galleries. Bring the kids, too, for hands-on art workshops.  Memberships are available and can be purchased online, or on site. They  are offering a founding members discount of $10 off any membership between now and 5 pm, April 29. A curated schedule of events is available here.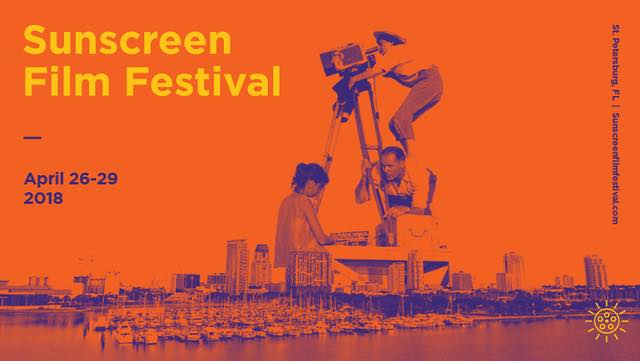 FRIDAY APRIL 27TH
"respond" a Senior Thesis Exhibition 
"respond" is a collective call to action from newly minted graphic designers. The exhibition highlights innovative responses to issues ranging from cultural appropriation to cures for the common loneliness. "respond" defines itself through a variety of forms and diversity of media, including video, photography, code-based works, and performance. Providing a rich and engaging experience for the viewer, the seniors of the Graphic Arts program at USFSP wish to invite the community to The Studio@620 for their thesis exhibition. The exhibition will be on view from 5 pm – 9 pm.
Admission is free and open to the public.
HYbar Happy Hour
Hit the bar at St. Pete's newest hotel – The Hyatt Place St. Pete. Celebrate your long week with a cold craft cocktail or local craft brew while listening to local live music! This high brow happy hour happens every Friday night, with beautiful views and great deals.  Happy Hour runs from 4:30pm-7:30pm.
SATURDAY APRIL 28TH
James Museum of Western and Wildlife Art Grand Opening
Schedule of events:
Native American Dance – Tewa Dancers from the North Location: First Floor, Arroyo Times: 10:45 am – 11:00 am, 12:45 pm – 1 pm, 2:45 pm – 3 pm
Live Music – The Sara Rose Band Location: First Floor, Arroyo Times: 11 am – 11:30 am, 1 pm – 1:30 pm, 3 pm – 3:30 pm
Artist Talk – Jesse Monongya Location: Second Floor, Native Artists Gallery – Jewel Box Time: 11:30 am – 12:30 pm
Artist Talk – John Coleman Location: Second Floor, Introductory Gallery Time: 1:30 am – 2:30 pm
Artist Talk – Matthew Hillier Location: First Floor, Auditorium Time: 3:30 pm – 4:30 pm
Children's Art Workshop – Animal Masks Location: Second floor, Education Room Time: 12 pm – 2 pm
The Florida Orchestra POPS: Celebrate Broadway! at the Mahaffey Theater
8 p.m. Join Broadway star Daniel Narducci and the Master Chorale of Tampa Bay for an evening of Broadway showstoppers from Phantom of the Opera, The Lion King, Camelot and more. Bob Bernhardt conducts. Tickets here. 
Dali and Beyond Film Series: Clue (1985)
The Dali & Beyond Film Series features an eclectic selection of films – both familiar and fantastic – with monthly themes ranging from horror, experimental and psychological to kid-friendly and world cinema. In conjunction with The Dali Museum's exhibition Dali/Duchamp, February's Dali & Beyond Film Series features documentaries that introduce the two exhibiting artists, Salvador Dali & Marcel Duchamp. This week's film: Clue (1985)
Running for (Coffee) Brews!
Join Run For Brews every Saturday morning at 8am for a FREE 5K run in DTSP, followed by coffee and breakfast at Mickey's Cafe on Central! The 5K is a beautiful waterfront route in downtown St. Pete… and runners receive 10% off food and drinks at Mickey's on their return! Kick that New Years Resolution into full gear and get running! All levels are welcome…walkers, runners, joggers! If you haven't already signed a waiver, please do so at www.runningforbrews.com.
Saturday Morning Market at Al Lang Stadium
St. Pete's favorite way to say good morning is on Beach Drive. It's full of all of the goods – and eats – to make your Saturday morning sweet. Stop by  from 9am to 2pm. For more information, visit their website: http://saturdaymorningmarket.com/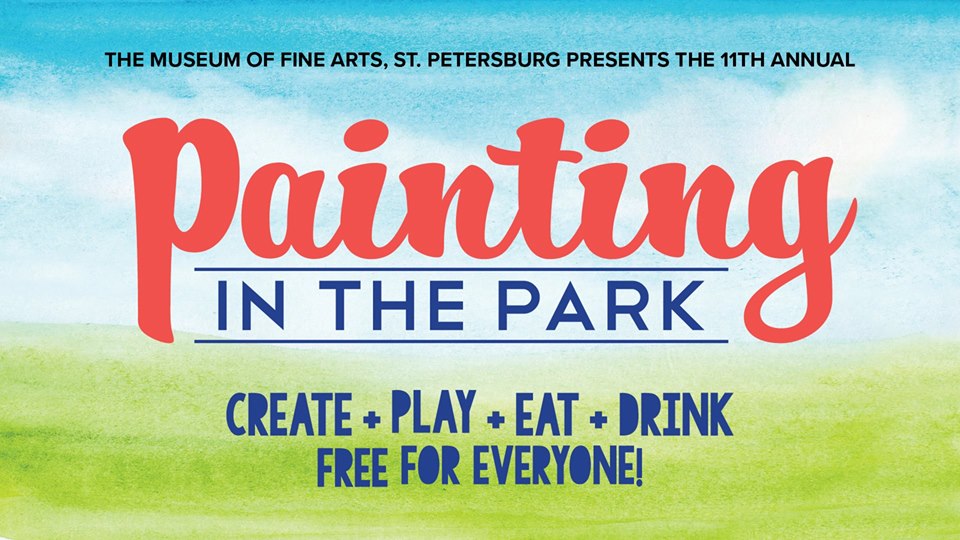 SUNDAY APRIL 29TH
St. Anthony's Triathlon 
7 a.m. Named in 2017 as one of "10 Greatest Destination Triathlons by Complete Tri, St. Anthony's Triathlon celebrates its 35th year in 2018 with a beautiful St. Petersburg setting, great fan support and tremendous competition. The three events – St. Anthony's Triathlon, Sprint Triathlon and Meek & Mighty – have something for everyone whether you are a highly ranked professional, newbie amateur, youth competitor, volunteer or spectator cheering a friend or family member. The Triathlon and Sprint events begin at North Shore Beach.
Yoga at the Dali
From 10:30-11:45am every Sunday. Join Lucky Cat Yoga every Sunday at The Dali – a remarkable environment where Dali's energy infuses the physical, mental and spiritual inspiration of yoga. Classes are held in the Raymond James Community Room or Avant-Garden, both with incredible views of the waterfront.
The Lucky Cats teach vinyasa yoga, an all-levels approach that incorporates an interplay of basic breath work, postures, meditation and relaxation. Each student is encouraged to awaken and sustain their practice at their own pace. Please arrive early on a light stomach. Don't have a mat? We have several on hand to lend.
Cost: $10 members and students, $15 non-members.
11th Annual Painting in the Park @ MFA
Join the Museum of Fine Arts for a free, family friendly event on the North Lawn. Enjoy kid-friendly events like kite making and flying, face painting, making gigantic works of art and much more! Food and beverage available for purchase. 12 p.m. – 4 p.m.
Masterpieces & Mimosas at the Dali Museum
Let's get (Sur)real. What could be better than a Spanish brunch, complete with mimosas AND the wild works of Salvador Dali? No comparison. Grab a companion for your journey into weird and wonderful from 11 to 4pm in the museum's Gala Cafe.