Happy weekend, everyone! It's time for a well deserved break. Reward yourself with St. Pete's fabulous events, from concerts to museums to Super Bowl watch parties. Check out our selected DTSP highlights here!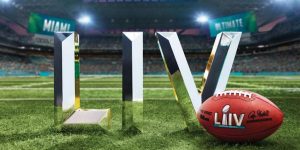 THURSDAY 1/30
Fine Art after 5PM: reduced admission to The Dali Museum, MFA & Imagine Museum
Fine art can be pricey. Thursdays after 5PM, visit the Dali for just $10, the Imagine Museum for $5, and the MFA for $10. Have a glass of wine and stroll the museums for the perfect Happy Hour.
More Dali Museum information can be found here.
Museum of Fine Arts information can be found here.
Imagine Museum information can be found here.
Royal Palm Market
Enjoy live music, food, shopping and craft cocktails every Thursday at 6PM under the royal palms of St. Pete! This weekly night market is located right next to Intermezzo Coffee & Cocktails and features local artists, boutiques, handmade goods, leather goods, wood burning, clothing & accessories, specialty dog treat vendors, soaps, candles and so much more! Bring the whole family including your pets to this free, weekly event.
Hilarious, Mysterious & Provocative: Surrealist Game Night at the Dali
Surrealist techniques and games used in art, poetry and literature provided inspiration to the Surrealists and are said to produce a creative process free of conscious control. Join The Dalí Museum and event partner Keep St. Pete Lit for an evening of collaborative games using art, poetry and literature to explore the unconscious as a source of inspiration. A cash bar will be available. It's sure to be hilarious, mysterious and provocative! This event runs from 6PM to 8PM. Parking at the Dali is free after 5PM as available. Admission is $5 for members and $10 for non-members. Available here.
FRIDAY 1/31
Friday Night Clay at Morean Center for Clay
Spend your Friday evening playing in clay at the Morean Center for Clay! Be prepared to get dirty for two hours from 7-9PM. of wheel throwing and hand building. Bring a towel, your favorite beverage, and a group of friends or a date for a fun get-together. You'll get to select your favorite piece at the end of the night and they will bisque and glaze it for you to bring home. Purchase your tickets for $25 online today.
Friday Nights at the St. Pete Shuffleboard Club
It's not just for the older generation anymore! Join the fun at the world's largest shuffleboard club to see why this pastime has regained its popularity in the Sunshine City. Free every Friday night from 7PM-11PM, locals and visitors alike flock to this private recreational club. If you're not sure how to play, have no fear as volunteers are on hand to give you a lesson or two. Bring your own snacks and beverages – local craft beers tend to be a popular choice. There's often live music or a DJ on-site to keep you shufflin'. Children are welcome and so are well behaved dogs.
Sing Out Tampa Bay at the Mahaffey
The Florida Orchestra's casual community sing-along turns five! Come belt one out with Music Director Michael Francis at the Mahaffey Theater, either from the stage or your seat. We'll help with the words to familiar favorites from Broadway, film, symphonic, and popular repertoire. This year's Sing Out Tampa Bay will feature local Soul and R&B singer Alex Harris alongside out onstage and audience choirs. Tomika Walden, an associate artist with Arts Conservatory for Teens, will also join in for a featured solo. Doors open at 6PM Admission is pay-what-you-can at the door.
Daydreaming – Soul Jazz with Jeremy Carter at the Palladium
Sax master Jeremy Carter returns to the Side Door with another take on classic soul music. Blending elements of soul, jazz, blues and gospel, Carter's "Rubber Band" will perform iconic songs by Aretha Franklin, Roberta Flack, James Brown, Stevie Wonder and other artists pioneering artists from the '60s and '70s. Joining Jeremy will be Nathan Mitchell on piano, Xavier Chisholm on Bass, and Caleb Sanders on drums. This event runs from 8PM to 11PM. Reserved tickets are $40, with general admission $20 in advance and $23 day-of. Buy tickets here.
SATURDAY 2/1
Saturday Morning Market
The Saturday Morning Market is the largest weekly fresh market in the Southeast US, serving around 10,000 customers a week. The market includes 130 vendors, offering everything from fresh produce to homemade soaps to ready-to-eat food from 15 different cultures. The free-to-enter market runs from 9AM to 2PM every Saturday at Al Lang Stadium in downtown St. Pete.
St. Pete Walking Mural Tour
Hear the inside stories of the making of more than 30 murals found in the Central Arts District in downtown St. Petersburg. The four-block tour begins at Florida CraftArt, 501 Central Ave., each Saturday morning at 10AM and concludes at 11:30AM. Call 727-821-7391 or email gallery@FloridaCraftsmen.net to book a tour, which costs $19 for adults and $11 for children. A portion of the proceeds from the tours will be used to fund future murals.
Poolside Yoga and Brunch
If there weren't enough yoga options for you already, here's another: poolside yoga at the Hollander Hotel at 8:30 followed by brunch. Salute the sun with Allison Moonbeam Archer then cool off in the Hollander Hotel Downtown St Petersburg's beautiful pool. All levels are welcome for this slow flow class and mats will be provided as needed. $5 Body Electric monthly and annual members; $10 pre-registered; $15 at the door.
Drag Brunch
Head to the Iberian Rooster's SubCentral for a morning of food and entertainment! This weekly event starts at 11AM. Drag queens Adriana Sparkle, Nicole T. Lane, and Juno Vibranz bring the fun while you bring your appetite. Tickets are $25 and can be purchased here.
St. Pete Indie Market
St. Pete Indie Market is a monthly market, featuring 100+ vendors. The market showcases local artists, indie designers, vintage collectors, food trucks, jewelry makers, horticulturists, eclectic crafters and other local businesses and organizations. The market spills out of Green Bench Brewing Co. with specialty cocktails being served up at Intermezzo Coffee & Cocktails. Get a taste of St. Pete's local vibe and eat, shop and drink the first Saturday of each month from 12PM to 4PM.
TC Carr and the Bolts of Blue at the Ale and the Witch
Local legend TC Carr heads to the Ale and the Witch courtyard this weekend for a late afternoon concert! From 3:30PM to 6PM, enjoy this free, all ages live performance.
Les Années Folles: 1920s Cabaret
The Dalí Museum invites you to step back in time to the 1920s, in the spirit of Les Années Folles, France's "crazy years." Put on your most stylish 1920s attire for a night out at the cabaret. The evening will begin at 7PM with heavy hors d'oeuvres by Cassis, a complimentary specialty drink, charcuterie provided by Bacchus Wine Bistro and period accordion music. Next up, exclusive docent-led tours of our special exhibition, Midnight in Paris: Surrealism at the Crossroads, 1929, highlighting the most avant-garde artists of the time (a $35 value). Then the cabaret performance proper, beginning at 8:30PM, featuring Nicole Dreger and Beneva Fruitville singing standards like "La Vie En Rose," "I Got Rhythm," "On the Sunny Side of the Street, "Fly Me to the Moon" and more. The evening concludes with dessert and coffee. Tickets are $65 for members and $75 for non members. Buy them here.
The Linda Nash Group: Sound & Light Concert at the Palladium
The Linda Nash Group is a genre-bending, acoustic jazz ensemble, steeped in the tradition of Swing with elements of Avant Garde, Bossa Nova, Orchestral and Blues. The ensemble's members are: Linda Nash – flutes & vocals, Nikola Baltic – guitar, Paul Gavin – drums, Glenn Stevenson – upright bass, Steve Turner – percussion. The concerts celebrates the release of Nash's new recording, Sound & Light. Find it here! The concert happens 8PM to 11PM. Tickets are $32 reserved, $18 general admission (advance) and $22 day-of. Buy them here.
A Gala Evening with Bernadette Peters at the Mahaffey
Multi-award-winning Broadway, film and TV star Bernadette Peters will perform with The Florida Orchestra at its annual gala concert conducted by TFO Music Director Michael Francis. She will be joined onstage by her long-time Music Director Marvin Laird on piano for a glamorous evening of music to benefit the orchestra's growing community and artistic initiatives. This Full Gala Experience will include a walk on the red carpet, pre-concert festivities with a private bar, hors d'oeuvres and live music, premium concert seating, and a post-concert gourmet dinner with TFO musicians and Michael Francis. This event starts at 7PM. For more information, please contact Meg Carlone, Stewardship and Events Manager, at (727) 362-5422 or mcarlone@floridaorchestra.org. Tickets start at $75 and can be purchased here.
SUNDAY 2/2
Yoga at The Dali
Come with your yoga mat and get ready to be inspired! Join Lucky Cat Yoga at 10:30 AM every Sunday at The Dali Museum for yoga. Classes are held in the Raymond James Community Room or outside in the Avant-garden, both with incredible views of the waterfront. The cost to participate is $10 for members and $15 for non-members. Tickets can be purchased at the Member's desk.
Mimosas & Masterpieces: Brunch at the Dali
Raise a glass to an artistic take on Sunday Fundays at Café Gala with Mimosas & Masterpieces! Enjoy a Catalan-inspired brunch, visit the galleries, stroll the grounds, contemplate the Avant-garden, browse the Museum Store and soak in all the brilliance of the world-famous Dali Museum. Enjoy this inspired brunch between 11AM to 4PM. Visit the Facebook event page here.
The Betty Fox Band at the Ale and the Witch
Head to the Ale and the Witch for a special early concert on this Super Bowl Sunday! This concert will happen from 2PM to 5PM, leaving plenty of time for you to catch the game. The Ale and the Witch will be opening early for this event at 1PM and closing at 6PM.
Super Bowl Watch Parties
If you don't have somewhere to watch the big game yet, DTSP has plenty of options! Check out a few of them here.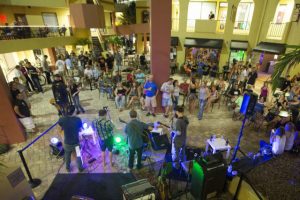 MUSEUMS
Beaches, Benches and Boycotts
Beaches, Benches and Boycotts" is an original exhibition of The Florida Holocaust Museum. The focus of most Civil Rights history is written about places like Alabama and Mississippi, as if few challenges occurred elsewhere. Tampa Bay remained racially segregated at the dawn of the Civil Rights era and many local institutions and establishments held out on integration for several years after Brown vs. the Board of Education and the Civil Rights Act of 1964. Under "Jim Crow" every aspect of African American life in Tampa, St. Petersburg, Sarasota and their surrounding cities was segregated. Restricted covenants were in place that segregated residential neighborhoods. African American children had to attend segregated schools that were under-funded and often in disrepair. Blacks could only be cared for at "Black only" hospitals, and other public and private establishments like restaurants and beaches were often segregated – if blacks were allowed in at all. The Civil Rights Movement in Tampa Bay may have had characteristics similar to other areas of the South but its stories are its own. This exhibition will illuminate our region's struggle with racial equality and shine a light on the local leaders who changed our cities. This exhibit runs through March 1st.
Midnight in Paris at the Dalí
When Salvador Dalí & Luis Buñuel's film Un chien Andalou premiered in the City of Light, Paris was an avant-garde hothouse rife with artistic conflict and friendly rivalry. Midnight in Paris: Surrealism at the Crossroads, 1929 immerses visitors in this particularly rich and vital creative era by examining the works, friendships and clashes of Jean Arp, André Breton, Luis Buñuel, Alexander Calder, Giorgio de Chirico, Salvador Dalí, Max Ernst, Alberto Giacometti, René Magritte, Joan Miró, Francis Picabia, Man Ray, Yves Tanguy and others. This exhibit runs through April 5th.
Art of the Stage: Picasso to Hockney at the MFA
The Museum of Fine Arts, St. Petersburg is the first museum in the country to host this exhibition culled from the McNay Art Museum's prestigious Tobin Collection of Theatre Arts since it closed December 29, 2019 at the McNay in San Antonio, Texas. The traveling exhibition features a stunning variety of over 100 scene, costume, stage and program designs created by noted artists from the nineteenth century to the present day. The works of artists presented in the exhibition, such as Henri Mattise, Natalia Goncharova, Pablo Picasso, David Hockney, Robert Indiana, and Lesley Dill, innovated the productions of some of the world's most famous opera and ballet productions. To truly bring the art of the stage to life, the MFA is collaborating with several local and national arts organizations to present live performances on a theater built inside the gallery, as well as performance spaces throughout the museum. The museum will be animated with performances of classical music, opera, dance, theater and poetry throughout the run of the exhibition, along with special lectures and film screenings.
The Life Story of Anne Frank at the FHM
"Let Me Be Myself" tells the story of Anne Frank in a modern way, addressing current day issues of identity, exclusion, and discrimination. Anne's experiences connect deeply with today's youth as they grow and learn that all actions and words matter. This exhibition will also feature a Virtual Reality (VR) component from Force Field VR and Oculus Studios that allows the visitor to travel back in time to Anne Frank's hiding place, the "Secret Annex."  Making use of large size pictures, the exhibition shows the story of Anne Frank from her birth in 1929 up to her death in the Bergen-Belsen concentration camp in 1945. Each exhibition panel also contains images and texts about the world around Anne Frank: the rise of Hitler, the persecution of the Jews and the Second World War.