Date nights can be hard to plan. Lucky for us, they don't have to be in St. Pete! Beach Drive has some of the best spots for wining, dining, and more. Check out some of our favorites here. Pick and choose from a few of our categories or hit them all!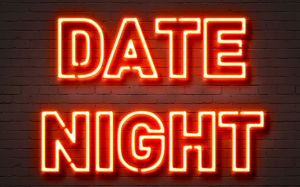 Drinks
The Canopy
Head to the Canopy for wine, draft beer, cocktails and more. The menu spans bar bites like margarita flatbread, pub style Brussel sprouts, and the Canopy burger, signature cocktails like the Canopy Jewel or the Skyway Spritz, classics like the Birchwood Old Fashioned, and a vast array of wines and beers. Enjoy all of these and more on the rooftop of the beautiful Birchwood boutique hotel with a view overlooking the downtown St. Petersburg waterfront.
The Canopy menu.
The Canopy website.
The Canopy Google Maps.
Annata Wine Bar
Annata is a wine-lover's dream. With a vast menu from rosé to red and champagne to white, the selection is sure to please. The menu even includes select beers, many locally brewed.  While Annata is certainly a wine bar, you can also stay for dinner – the kitchen offers a variety of Italian dishes to pair with drinks. Dine inside for a rustic, classy ambiance or sit outside to admire the view along Beach Drive.
Annata Wine Bar wine menu and dinner menu.
Annata Wine Bar website.
Annata Wine Bar Google Maps.
Cassis Bar & Lounge
Cassis makes a great stop for drinks and a gorgeous view. Denoted by the landmark spiral glass sculpture, Cassis resides in the thriving heart of Beach Drive. With a classy, yet comfortable ambiance, patrons can enjoy bar bites like steamed mussels or truffle parmesan popcorn alongside a variety of wines, draft beers, and delicious cocktails. You can also stay for dinner in the main restaurant, which serves French-inspired dishes.
Cassis Bar & Lounge wine menu, cocktail menu, small bites menu.
Cassis Bar & Lounge website.
Cassis Bar & Lounge Google Maps.
Dinner
Alto Mare Fish Bar
Alto Mare is the hot new addition to Beach Drive's vibrant dining scene. From the owners of Mazzaro's Italian Market comes this fresh seafood restaurant. Though no reservations are accepted, the prime location and delicious menu options make the fish bar a more than worthwhile stop. A rustic ambiance accompanies small plates, main dishes, torres, and carpaccios, accompanied by an expansive wine and beer list.
Alto Mare Fish Bar menu.
Alto Mare Fish Bar website.
Alto Mare Fish Bar Google Maps.
Ceviche Tapas
With beautiful indoor and outdoor seating along Beach Drive and a phenomenal menu of tapas, Ceviche is a can't miss spot for date night in Downtown St. Pete. Pair shared small plates like the Branzino (sautéed Branzino, arugula, pickled red onion, olives, capers, feta, lemon, evoo) or the Banderillas (filet mignon, mushrooms, onions, saffron rice, sofrito) with the restaurant's famous sangria or specialty cocktails. And if dinner isn't quite enough, head downstairs to the Che Lounge for dancing, drinks, and tons of fun.
Ceviche Tapas menu.
Ceviche Tapas website.
Ceviche Tapas Google Maps.
Stillwaters Tavern
This relaxed-yet-upscale restaurant provides a great spot for dinner and drinks on Beach Drive. As suggested by the name, the menu spans from seafood to tavern dishes, with plenty of fun and unique options like pan fried ramen to try. A range of wines, beers, and cocktails is offered to pair with delicious dinner dishes as well.
Stillwaters Tavern menu.
Stillwaters Tavern website.
Stillwaters Tavern Google Maps.
Dessert
If the dessert menu doesn't catch your eye or if you want to explore some more of the area, be sure to check out our desserts guide here!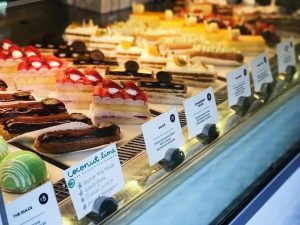 Etcetera
Maybe dinner and drinks isn't quite your style, or maybe you want to switch things up. Other great date spots on Beach Drive include the Dali Museum, especially during special events with extended evening hours, or the Museum of Fine Arts. Or head to Al Lang Stadium for a soccer game featuring your favorite local team! Beach Drive has plenty of options for boutique shopping as well, from clothing to shoes to suits and more. And be sure to keep an eye on our calendar for special events!