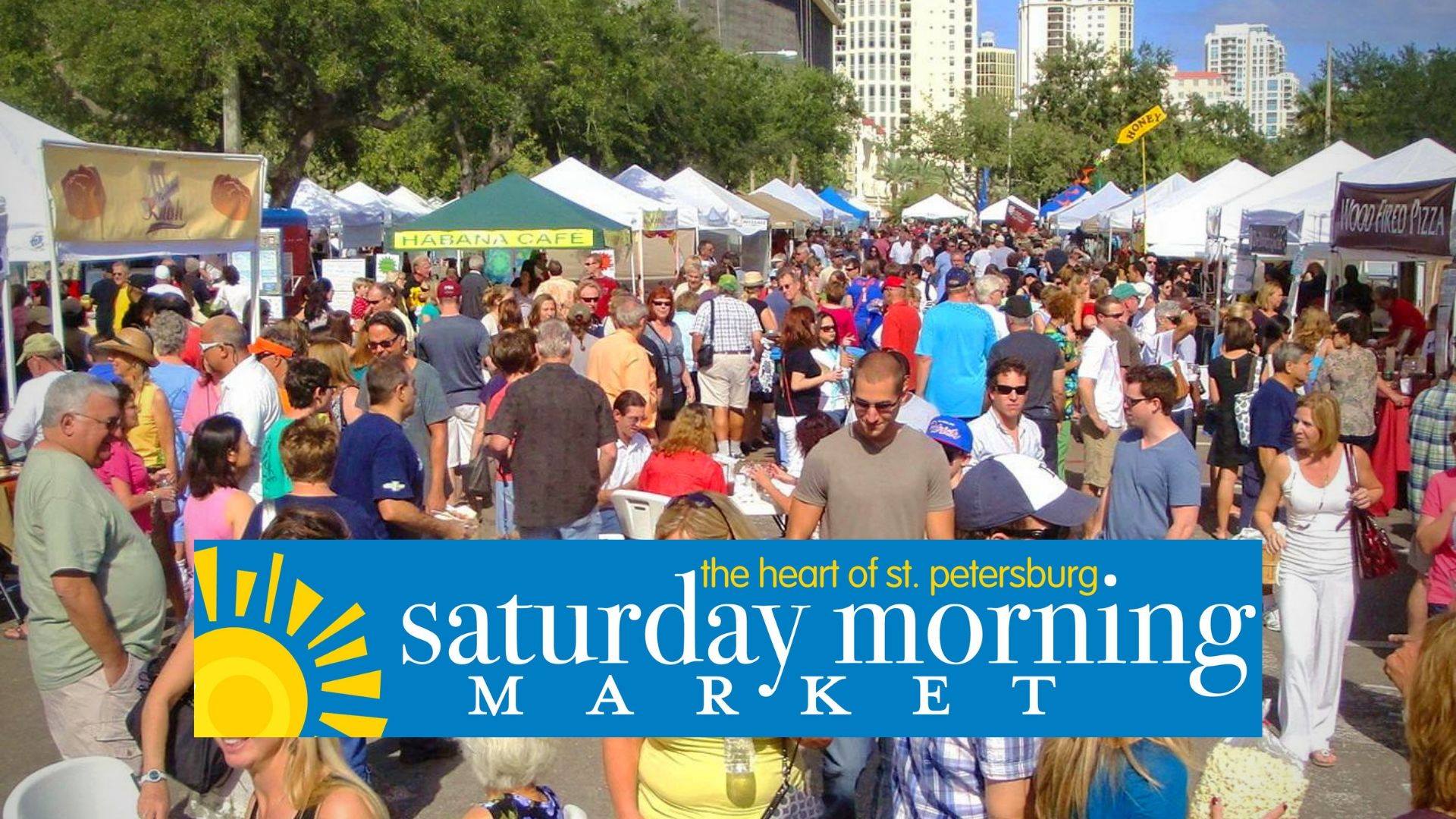 Start: Oct 05, 2019
Finish: Oct 05, 2019
Seasonal Reopening of the Saturday Morning Market (101 1st Ave. SE)
St. Petersburg's Saturday Morning Market returns for its 18th season on Saturday, Oct 5! Oh Joy!
This market is an extraordinary ode to great food, creative expression, and our wonderfully vibrant community.
Come see what happens when you combine a Farmers Market, a Craft Fair, and a Festival into an amazing weekly gathering. Over 10,000 people come out every week to see what 170 rotating vendors have created. Farmers, jewelry, crafts, produce, breads, food trucks, plants, coffee, clothing, body care products, drinks, and more will be set up and awaiting your arrival.
The St. Petersburg Saturday Morning Market has been a repeat winner of multiple awards including best St. Pete 'Event', best St. Pete 'Hotspot & Hangout' and the best Tampa Bay Farmers Market.
On opening day, you'll boogie to the lively sounds of the Gypsy Elise and the Royal Blues. It's all good for the soul!