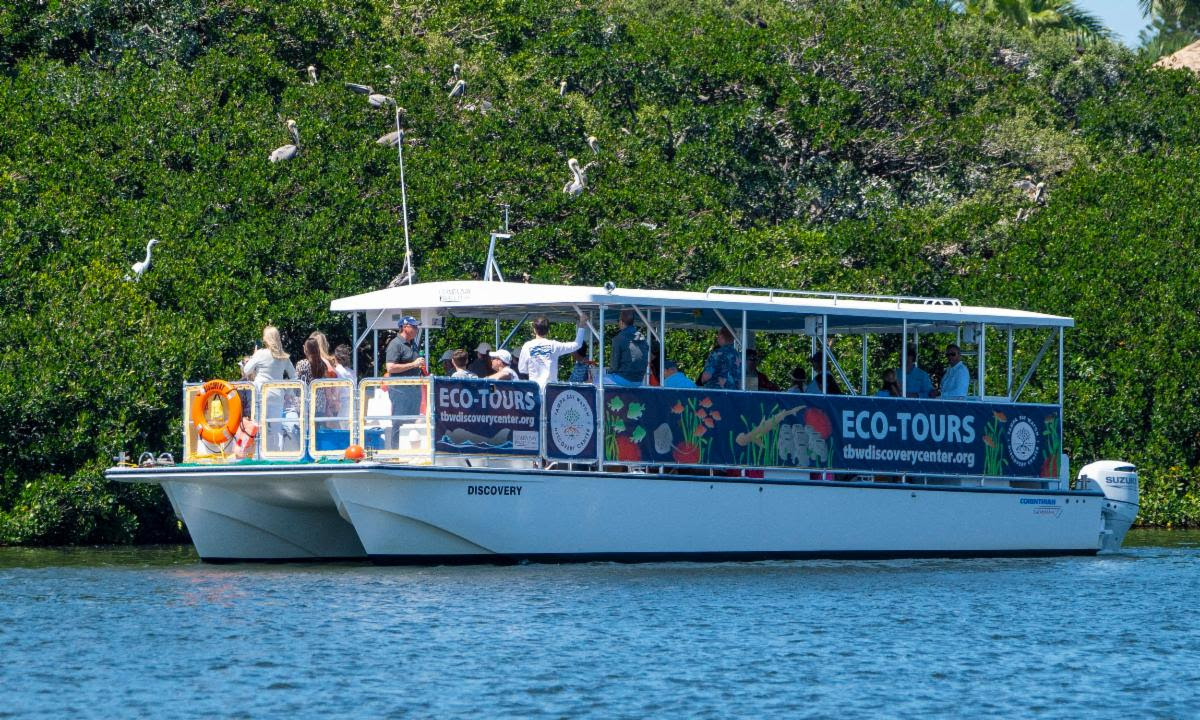 Start: Oct 21, 2023
Finish: Oct 21, 2023
Historic Boat Tour
Turning Liquid Into Land: St. Pete's Only Historic Boat Tour!
Discover the History of St. Pete From the Water!

Saturday, October 21 10am-12pm
The St. Petersburg Museum of History is partnering with the Tampa Bay Watch Discovery Center on the St. Pete Pier to present the City's only Historic Boat Tour!
Join us Saturday, October 21 and discover the history of St. Petersburg from the water – the good, the bad, and the funny. Learn how a cast of colorful characters turned a sleepy fishing village into a world-famous tourist destination, and what happened to the Tampa Bay ecosystem as a result. It's the perfect blend of history, science, and beautiful waterfront views.
The tour will depart from the Tampa Bay Watch Discovery Center Eco-Tour dock across from the Museum of History in the City Marina at 10am, and will travel along the waterfront from Snell Isle to Coquina Key.
Tickets are $40 for Museum Members and $45 for not-yet members. Seating is limited to 40 passengers per tour.