Beach Drive, known for its high-rise condominiums and top-rated restaurants, is also home to a flourishing premium luxury menswear boutique, Sartorial Inc.
The family-owned shop is the brainchild of owner Jose Martinez and his son Jelani, who bring a combined 30-plus years of experience in business and fashion to their storefront at 400 Beach Dr. NE. Sartorial lives up to its name, offering custom suiting and curated collections of luxury menswear to shoppers looking for top-tier clothing that can be worn year-round.
"The material is all 12 month-wear, so it's soft, lightweight, breathable, it's moisture-wicking with four-way stretch, it's all those ingredients that you need for living in Florida," said Jose Martinez, Founder and President of Sartorial Inc. "We also make sure everything we sell is well-priced and not ubiquitous; you cannot get it any and everywhere. Having integrity and fair pricing is important to us."
Featuring luxury brands such as St. Croix, Van Laack, and even Scabal demonstrates the family's commitment to providing only the best of the best when it comes to formal and everyday high-end menswear.  Sartorial also offers tuxedo rentals, and Jose says many customers rely on them for everything they need to dress for weddings, dates, events, and ceremonies, including socks, underwear, ties and cufflinks. Sartorial stocks it all, ensuring it's a one-stop shop for men looking to elevate their overall style.
"It's always an elevated experience, in that we meet you where you are," says Martinez. "So regardless if you're very, very learned when it comes to menswear or you don't know anything about it, we meet you there and make sure that you understand the benefits and features of all the items here."
Martinez says Beach Drive has been the perfect location for Sartorial, catering to a customer base that understands and appreciates the unique clothing the store stocks.
"We have been really, really fortunate in that we've grown our community support for the business time and time again," said Martinez. "The first year, it was skewed to a lot of visitors, who understood what we were offering here you can typically get in New York and Georgetown, in Dallas and so forth. But we brought it to St. Pete and it definitely has worked. Each and every year, the level of local support has grown, and we have made sure to return the favor."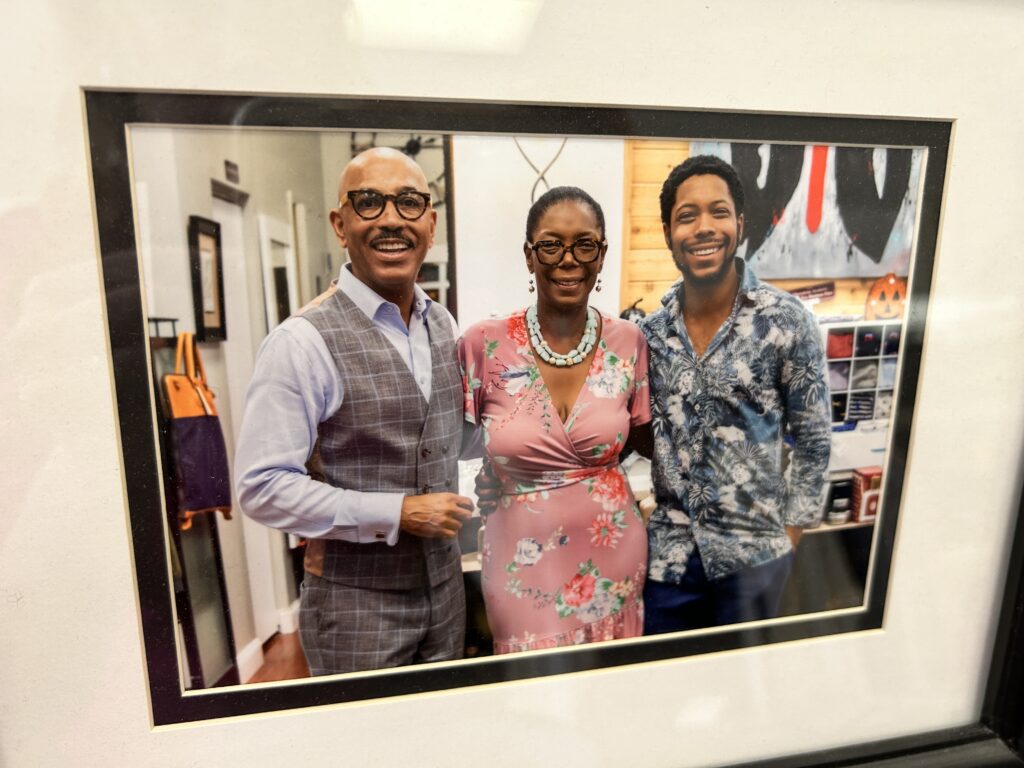 The family decided they didn't want to stop with Sartorial. Their success on Beach Drive was the catalyst for their newest venture, Style, located just around the corner at 300 Beach Drive NE. Martinez says Style is a "value premium" store geared towards younger men between the ages of 20 and 35.
"We have a lot of younger folks who have moved into St. Pete and they are looking for a place to buy work-related items, as well as as an upgrade their look," said Martinez. "Our goal is to help them look polished, even if they don't have the ability to pay premium pricing."
Whether customers need a shirt for their next vacation or a professional to help create a custom-tailored suit, the Martinez family hopes to cover all the bases through their two stores, the Beach Drive staple Sartorial and the newly-opened Style. Follow Sartorial on Instagram at instagram.com/sartorialinc.